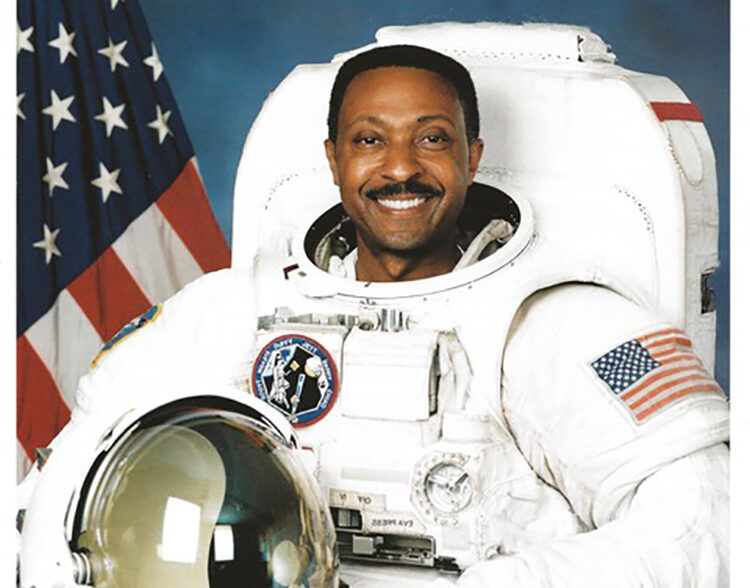 INDIAN RIVER COUNTY — Former NASA Astronaut, retired U.S. Navy Captain and musician Winston Scott will speak at the Gifford Youth Orchestra's annual gala during Black History Month, the organization reports. Scott, who plays the trumpet and directs a faculty band at the Florida Institute of Technology, said being the keynote speaker at the event is important because it's an investment in the future.
"I hope that my participation will inspire the students to reach for 'their' stars and achieve great things in the field of their choice," Scott, of Melbourne, said in an email to Vero News. "The sky is no longer the limit for them and I hope to inspire their future success."
The event – dubbed the Diamonds & Crystals Gala – will celebrate 20 years of Gifford Youth Orchestra instructors tapping into the musical talents of the youth through "strings, piano, drama, voice, dance and percussion," the website showed. The gala is scheduled for 5:30 p.m. Feb. 23, 2023, at Quail Valley River Club, 2345 State Road A1A, Vero Beach.
"For 20 years the GYO has offered violin lessons to the children of Gifford where founder Dr. Crystal Bujol believes that changing hearts one violin at a time is worthwhile," Gifford Youth Orchestra representatives said in a statement. "She is right as all students who go through the program graduate high school and go on to higher education."
Food and drinks will also be served along with sounds from the Gifford Youth Orchestra students. Tickets for the event are $150 per person.
For more information call 772-213-3007 or visit gyotigers.org.
Scott is the senior vice-president for external relations and economic development at Florida Tech, according to Kennedy Space Center. He plays the trumpet for the Winston Scott Cosmic Jazz Ensemble.
Scott was chosen by NASA in 1992 for astronaut training, according to thehistorymakers.org.
He worked as a mission specialist aboard the STS-72 Endeavour space shuttle – where he conducted one spacewalk – in 1996. Scott also performed two spacewalks while on the STS-87 Columbia shuttle in 1997.
Scott graduated from Florida State University in 1972 with a bachelor's degree in music, his biography showed. He also earned a master's degree in Aeronautical Engineering from the U.S. Navy Postgraduate School.
Scott has an honorary doctorate in humane letters from Florida Atlantic University. He also has an honorary doctorate in engineering from Michigan State University.