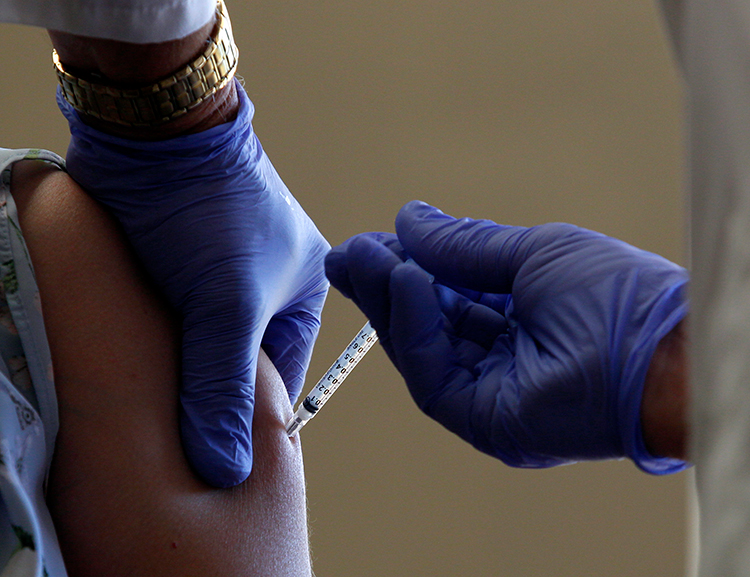 INDIAN RIVER COUNTY — No appointments will be required for a COVID-19 vaccine clinic set for Wednesday at the Indian River County Fairgrounds, county officials said.
The Florida Department of Health will conduct the walk-in clinic inside the fairgrounds' Expo Center from 12:30 p.m. to 3 p.m., county spokesperson Kathleen Keenan said. Health officials will be administering 125 first dose shots of the Pfizer vaccine.
County officials were previously conducting the no-appointment vaccine clinics in the field on the fairgrounds property. Officials moved the clinic to the inside as Florida prepares to enter rainy season.
Those under 18 who attend the no-appointment clinics will need to be accompanied by a parent or guardian. It was unclear if the county planned to have more COVID-19 vaccine clinics – that don't require appointments – in the future.
What do I need to bring to my appointment?
Please bring the documents as detailed below to prove Florida residency:
1. An adult resident must provide the County with a copy of his or her valid Florida driver license or a copy of a valid Florida identification card.
2. An adult seasonal resident who cannot meet the requirements of subparagraph 1. may provide a copy of two of the following that show proof of residential address:
a. A deed, mortgage, monthly mortgage statement, mortgage payment booklet or residential rental or lease agreement.
b. One proof of residential address from the seasonal resident's parent, step-parent, legal guardian or other person with whom the seasonal resident resides and a statement from the person with whom the seasonal resident resides stating that the seasonal resident does reside with him or her.
c. A utility hookup or work order dated within 60 days before registration in the medical use registry.
d. A utility bill, not more than 2 months old.
e. Mail from a financial institution, including checking, savings, or investment account statements, not more than 2 months old.
f. Mail from a federal, state, county, or municipal government agency, not more than 2 months old.
https://member.everbridge.net/774197919875078/faq