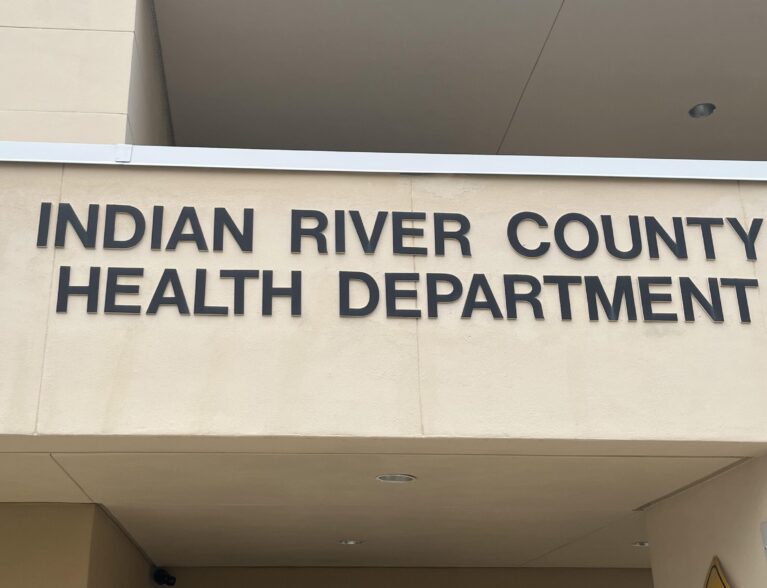 INDIAN RIVER COUNTY — Boaters and swimmers will need to avoid hitting the water on the St. Johns River after health officials detected a toxic blue-green algae bloom last week. St. Johns River is located two miles northeast of Blue Cypress Lake, a popular recreational wildlife preserve about 30 minutes from Vero Beach.
"Blue-green algae blooms can impact human health and ecosystems, including fish and other aquatic animals," Florida Department of Health in Indian River County officials said in a statement.
Health officials alerted the public of the toxic algae presence last Friday. 
A water sample taken from the river on June 14 contained the harmful microscopic bacteria, health officials said. The 310-mile-long river stretches from Indian River County north to Jacksonville.
The blue-green algae blooms, commonly found in Florida's freshwater environments, occur when there is a swift growth of algae that leads to the buildup of individual cells that discolor water and create smelly, floating mats.
Sunny days, warm water temperatures, still water conditions and excess nutrients are some environmental factors that can lead to algae blooms, health officials said. The blooms can pop up year-round but are more common in the summer and fall.
Health officials recommend residents and visitors follow these safety tips:
Do not drink, swim, wade, use personal watercraft, water ski or boat in waters where

there is a visible bloom. 

Wash your skin and clothing with soap and water if you have contact with algae or discolored or smelly water.  

Keep pets away from the area. Waters where there are algae blooms are not safe for animals. Pets and livestock should have a different source of water when algae blooms are present.

Do not cook or clean dishes with water contaminated by algae blooms. Boiling the water will not eliminate the toxins. 

Eating fillets from healthy fish caught in freshwater lakes experiencing blooms is safe. Rinse fish fillets with tap or bottled water, throw out the guts and cook fish well.

Do not eat shellfish in waters with algae blooms.
The Florida Department of Environmental Protection collects and inspects the algae bloom samples. To report a bloom, contact the state agency on its toll-free hotline at 855-305-3903 or on its website.
For more information on toxic algae blooms, visit the Florida Department of Health website.