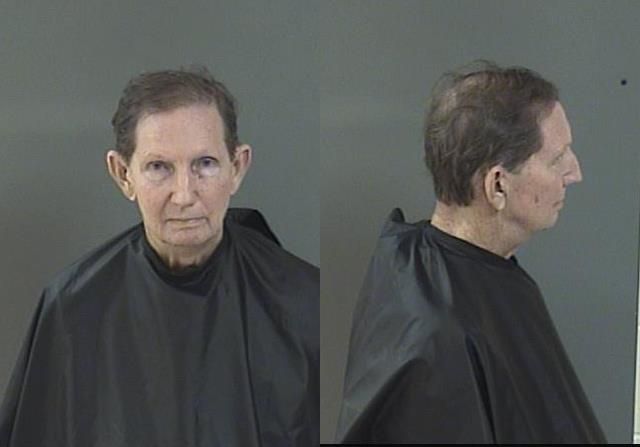 INDIAN RIVER COUNTY — A former two-time Vero Beach mayor made his first appearance in veterans court Tuesday as part of a deal to have an aggravated assault charged dropped.
Allen Craig Fletcher, 77, stood before Indian River County Circuit Judge Cynthia Cox at 1 p.m. Tuesday. Fletcher's next scheduled appearance in veterans court is at 1 p.m. August 13, court records show.
If Fletcher completes the program, the aggravated assault charge against him will be dismissed, Criminal Defense Attorney Andrew Metcalf said. Veterans court can last from six months up to a year.
"This is a good compromise," Metcalf previously said. "It's good results for all parties involved."
Fletcher was arrested March 29 after Vero Beach police said he pointed a handgun at the chest of a landscape manager during a heated argument. Fletcher told the manager, "You (expletive), get the (expletive) off my property," reports show.
Fletcher, of the 2300 block of Avalon Avenue, was charged with aggravated assault. Police seized the firearm from his home.
Fletcher was released from the Indian River County Jail the next day on $2,500 bond.
On July 10, Fletcher pled no contest to the charge, records show. If Fletcher fails to complete veterans court, his bond will be forfeited and a warrant will be issued for his arrest, authorities said.
Veterans courts are for veterans with first offenses, like Fletcher. Fletcher is a U.S. Army veteran who served in the Vietnam War, Metcalf said.
Veterans courts are designed to assist justice-involved defendants with complex treatment needs – including substance abuse, mental health, and other issues – related to the traumatic war experience, according to the Florida courts website.
Fletcher served as Vero Beach mayor from 2002 to 2003 and from 2012 to 2013, city officials said. He also served as city council member from 2000 through 2004 and from 2010 through 2014.