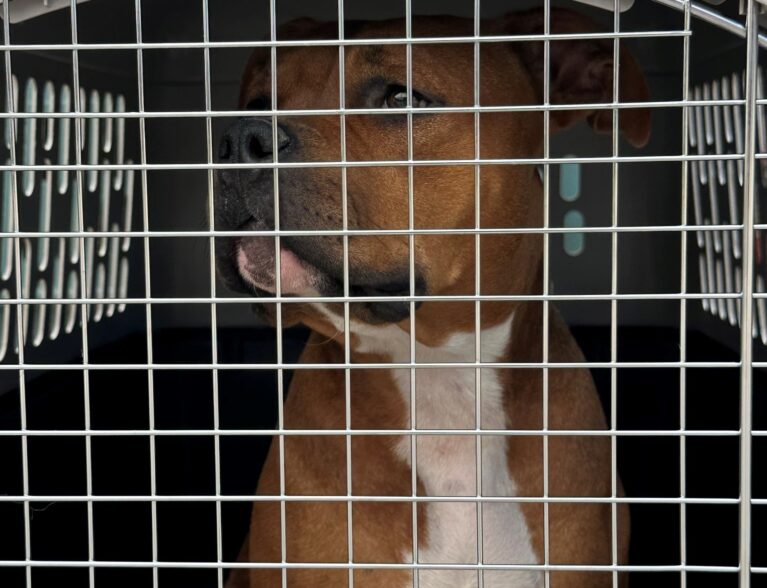 Nearly 50 dogs in Lee County – one of the many areas on Florida's west coast pummeled by Hurricane Ian – were recently relocated to their new home at the local Vero Beach humane society.
The Humane Society of Vero Beach & Indian River County took in the canines Sunday, according to agency officials. The dogs are from Lee County Domestic Animal Services.
The move allows Lee County Domestic Animal Services the space they need to begin search and rescue efforts, officials said.
"While our hearts are breaking for our neighbors, we are grateful that we were able to help in some small way," Vero Beach humane society officials said. "All of the dogs are resting quietly in the air conditioning, and sleeping well. They will be made available for foster and adoption in the coming days, and in the meantime will receive lots of love."
Ian made landfall as a Category 4 hurricane Sept. 28 when it swirled over Florida's southwestern coast. The storm left parts of the west coast – including Punta Gorda, Naples, Cape Coral and Fort Myers – with heavy damage to homes, boats and bridges, along with massive flooding.
There were at least 72 confirmed deaths across the state from Hurricane Ian, according to the Florida Medical Examiners Commission. There were no reported deaths from the storm in Indian River County, officials said.
The Humane Society of Vero Beach & Indian River County is one of many local agencies stepping up to provide relief for those impacted by Ian on the west coast. Other agencies, including the Humane Society of the Treasure Coast, HALO No-Kill Rescue Shelter and Humane Society of Broward County, picked up some of the dogs from Vero Beach and brought them to their shelters, officials said.
"Efforts like these take a lot of planning in a very small amount of time," agency officials said. "Thank you to all of the agencies and humans who have been working 24/7 to save lives."
The Indian River County Sheriff's Office on Sunday sent its search and rescue team to Charlotte County to aid with Ian relief. The team – made up of 12 deputies – plans to work day and night in the storm-battered community to search for any survivors as the official death toll from Ian continues to climb.
In Indian River County, Ian damaged business signs, left thousands without power for several hours and caused erosion at beaches. Small businesses and most private non-profit organizations in the county are eligible for "Economic Injury Disaster Loans" from the U.S. Small Business Administration (SBA).
For more information please visit: sba.gov/disaster or call 800-659-2955.
Photos provided by Humane Society of Vero Beach & Indian River County