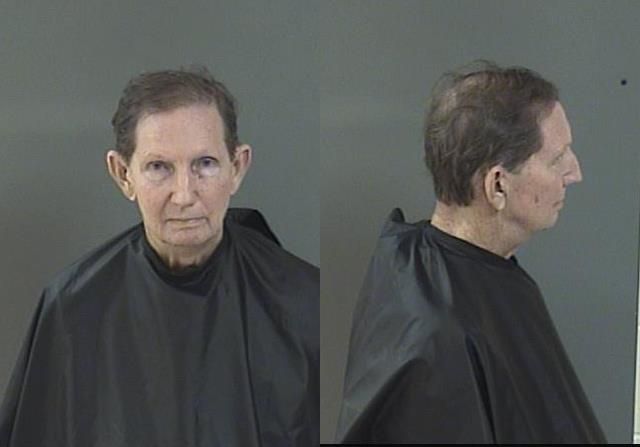 VERO BEACH — A former two-term mayor was arrested after police said he pointed a loaded revolver at the chest of a landscape manager during a heated dispute.
The man – identified as Allen Craig Fletcher – told the manager, "You (expletive). Get the (expletive) off my property before I shoot you," reports show. The manager told police he was only 5 feet away from Fletcher when the black revolver with six live rounds was pointed at him for several seconds.
Vero Beach police arrested Fletcher, of the 23000 block of Avalon Avenue, on charges of aggravated assault. Fletcher was released Saturday from the Indian River County Jail on $2,500 bond.
Fletcher served as mayor for Vero Beach from 2002 to 2003 and from 2012 to 2013, city clerk Tammy Bursick said. Fletcher also served as a city council-member from 2000 through 2004 and from 2010 through 2014.
Police were called to reports of a man who pulled out a gun about 12:30 p.m. Friday at Fletcher's home. The manager for Christo's Landscape Solutions told officers two employees were having issues earlier with a man who lived next door to the home they were working on.
Fletcher yelled at the workers because he thought they were cutting the trees on his property, reports show. The manager and owner of the company drove to Fletcher's home.
The manager knocked on Fletcher's door. Police said Fletcher then opened the door and pointed the gun at the manager.
The manager ran back to the truck and thought he was going to get shot in the back, reports show. Fletcher walked out to the driveway as the manager and owner left the area.
Police spoke with Fletcher, who said, "there is nothing wrong with having a gun in your own home," reports show. Fletcher denied pointing the gun and threatening the manager.
Officers seized the revolver from Fletcher's home.
Police arrested Fletcher and took him to the county jail. Fletcher has an arraignment at 8:45 a.m. May 10, court records show.