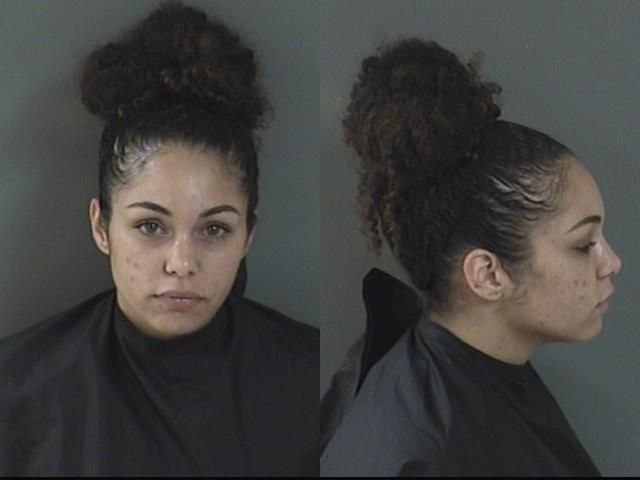 SEBASTIAN — A 24-year-old was arrested after deputies said she struck another woman with her sports utility vehicle, laughed, and then tried to run over a second victim.
The suspect – identified as Amber Marie Villegas – told the second victim, "Come on, you're next," reports show. Villegas was in a previous relationship with the second victim; the two got in an argument on the phone over money before the incident.
Deputies arrested Villegas, of Palm Bay, on a charge of aggravated battery with a deadly weapon. Villegas was released Thursday from the Indian River County Jail on $25,000 bond.
Indian River County deputies responded to a disturbance about 3 p.m. Jan. 25 in the 200 block of Keen Terrace, Sebastian. Deputies spoke with the two victims and a witness, who said they were putting oil in their vehicle when Villegas pulled up to them in her Nissan Murano, reports show.
Villegas then backed up and accelerated, striking the first victim with the SUV and causing her to fall to the ground, authorities said. Villegas then laughed and tried to run over the second victim, who darted into the grass to avoid the SUV.
Villegas told law enforcement she drove to Keen Terrace because she owed the second victim $170, reports show. Villegas said she drove away after one of the victims threw an object at her vehicle.
Indian River County Fire Rescue crews took the first victim to Sebastian River Medical Center for treatment.
Deputies arrested Villegas and took her to the county jail. Villegas has an arraignment at 8:45 a.m. March 15, court records show.