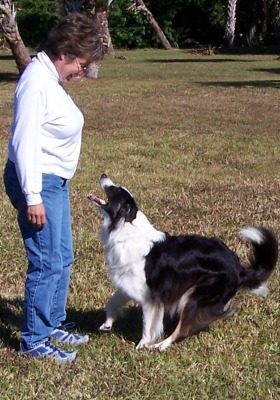 Fellow Pet Lovers, while I am primarily a dog trainer, I have a love for all animals. I find many of the homes I go to have other pets in addition to their dogs. I am often asked for advice on how to train a cat or bird or for help with a behavioral problem. Because of these requests, I have been researching behavioral training on a broader scale.
While all animals are different, the laws of learning remain the same regardless of what type of animal you are teaching. This is lucky for me. Part of the certification requirements for professional dog trainers is understanding the quadrants of behavior and how to apply them. Surprisingly, training a cat or a bird is not so different from training dogs. It all relies on finding out what motivates your pet.
To help you and to further my education, I would like to open this forum to the owners of all kinds of pets. If you have a question about training your pet or about how to modify their behavior, please post on this blog. I will do my best to answer your question and help you manage your pet with humane training and behavior modification.
Happy Training,
Cissy
P.S. Here are some pictures of my dogs performing. Don't they look happy? This is an example of motivational training and the bond it creates.