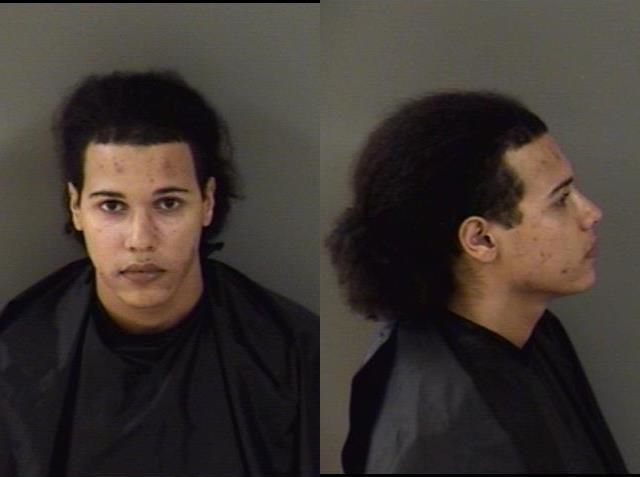 VERO BEACH — A 25-year-old man suspected of kicking and stomping a Husky breed dog in a fit of "rage" – captured on camera by his girlfriend – after the dog ate his food, was arrested Sunday.
The incident had happened several times in the past, according to the suspect's fiancee. But, this was the first time the attack was captured on camera, reports show.
The video was not immediately available. The Husky, a girl named "Star," had a small cut on her side, reports show.
Vero Beach police arrested Jack D. Weathers, of the 1800 block of 20th Avenue, on a charge of aggravated cruelty to animals. Weathers is being held at the Indian River County Jail on $7,000 bond.
An officer responded to reports of animal cruelty about 4 p.m. Sunday at Weather's home. Weather's fiancee said the man came home from McDonald's earlier "in a rage" because the dog ate his food, reports show.
The woman showed the officer a 30-second video she recorded that showed Weathers kicking and stomping the dog. The dog was "crying and wailing in pain," reports show.
More officers then went to the home. Weather's relatives arrived and said they would take the dog to the vet for an examination.
Officers arrested Weathers and took him to the county jail. Weathers has an arraignment at 8:30 a.m. August 29, court records show.