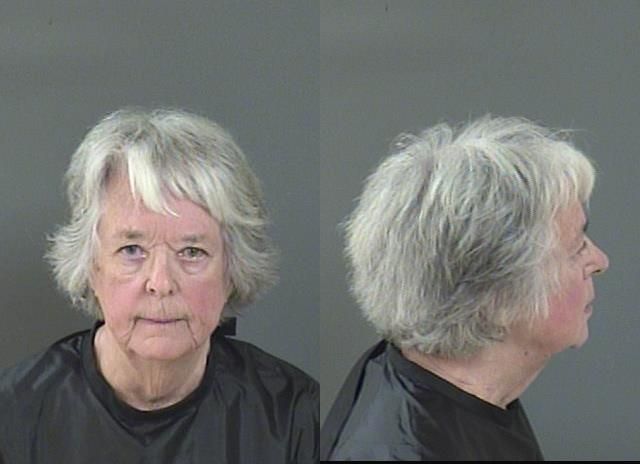 INDIAN RIVER COUNTY — A 75-year-old woman suspected of spraying her neighbor's two dogs with ant killer in a residential backyard, was arrested last week, authorities said.
A second neighbor saw the woman – identified as Carol Watt – walk up to the fence and spray both dogs in the face repeatedly, reports show. The neighbor told deputies he saw Watt antagonize the pets in the past by sticking her hands between the fence and kicking the fence to get the dogs' attention.
The animals were a 2-year-old German Shepherd and a 14-year-old Doberman, authorities said.
Deputies on Oct. 19 arrested Watt, of the 1500 block of Lexington Square Southwest, on a charge of cruelty to animals. Watt was released that same day from the Indian River County Jail on $1,000 bond.
Indian River County sheriff's deputies responded to reports of animal abuse about 5:30 p.m. Oct. 17 at a home next door to Watt's residence. Deputies spoke with the neighbor, who said she let her dogs out earlier in the fenced backyard.
Moments later, she heard her dogs barking. The neighbor told deputies she walked outside and saw Watt spraying the two dogs with a yellow canister.
Deputies spoke with Watt, who said she was outside spraying Raid ant killer on her hanging plants. Watt told deputies she saw the two dogs in the backyard, but did not intentionally spray them.
Deputies arrested Watt and took her to the county jail. Watt has an arraignment at 8:30 a.m. Nov. 20, court records show.