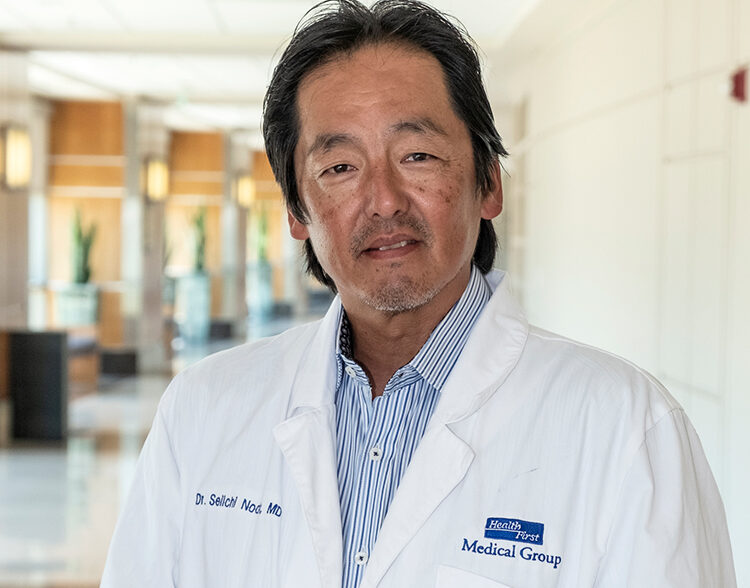 A new study from Mayo Clinic finds that, although surgery tends to be riskier for older patients, coronary artery bypass grafting can increase long-term survival for patients over 80.
A major key to successful outcomes among this age group is accurately identifying those patients who meet certain criteria, according to Dr. Seiichi Noda, a board-certified cardiothoracic surgeon at Holmes Regional Medical Center in Melbourne.
Dr. Noda said that factors like BMI, weight, general health and how much ground the patient can cover in a six-minute walk are considered when deciding whether bypass surgery is a good idea for an older patient. "We also look at the patient's support network and family involvement," he added.
Medicinenet.com reports that for anyone older than 75, physicians also review factors such as previous heart surgery, broader coronary artery disease, lung diseases (such as COPD), kidney problems and cirrhosis of the liver.
Dr. Noda said that, in addition to careful screening, quality of care and improved technology also are part of successful outcomes.
He goes on to explain that there are now two different ways to perform coronary bypass surgery:
1. Traditional: The patient is hooked up to a heart/lung machine which takes over the heart's pumping and oxygenation functions while the heart is temporarily paralyzed and at rest as surgery is performed.
2. Beating Heart: The surgeon stabilizes only the segment of the heart that requires the bypass, whereas the rest of the heart continues to function normally.
According to the Journal of the American Heart Association, "beating heart" or off-pump bypass is as successful as on-pump in the right individuals.
"Advantages for patients include a lower risk of complications, shorter hospital stay and quicker recovery," according to the University of Chicago Medicine.
One statistic that hasn't changed much in spite of improved technology and treatments: Compared with men, women continue to have a much higher risk of dying following coronary artery bypass surgery. That was the finding of a recent large study led by investigators at New York-Presbyterian/Weill Cornell Medical Center.
Without adjusting for differences in age and other health factors that influence risk, female bypass patients had a 2.8 percent rate of death during or soon after surgery, compared with 1.7 percent for male patients, which is roughly 60 percent higher.
Dr. Noda says there are several theories as to why this is, although none have been proven. "Women tend to present later," he says. "Statistically speaking, they're smaller in stature, which means they have a smaller volume of circulating blood [and] … there's a greater chance they'll need a transfusion."
That weighs against women because, according to the National Institute of Health National Library of Medicine, "RBC (red blood cell) transfusion is associated with a dose-dependent increased risk of postoperative cardiac complications, serious infection, neurologic complications, renal failure, overall morbidity and in-hospital mortality."
Trying to find the right cardiothoracic surgeon is another challenge faced by older patients in need of bypass surgery, but HealthGrades reports there are seven things you can do to help ensure you make the right choice:
• Get Referrals – check with your primary care doctor or whomever suggested you see a cardiothoracic surgeon.
• Research the Surgeon's Credentials – several websites can give you information about doctor's credentials.
• Consider the Surgeon's Experience – choose a doctor who has frequently performed the type of surgery you're having and has operated on patients your age.
• Consider Gender – if you're more comfortable sharing personal information with one gender over another, make that part of your decision.
• Research Hospital Quality – several websites can give you information about the hospital's level of care.
• Evaluate Communication Style – make sure you're comfortable with the doctor's way of communication and information-sharing style.
• Read Patient Reviews – again, this information is available online.
• Make Sure the Doctor Takes Your Insurance.
Seiichi Noda, MD, is a board-certified cardiothoracic surgeon. He completed his surgery residency as the Arthur Tracy Cabot Fellow at Brigham and Women's, Boston, and was a research fellow in the Department of Surgery at Harvard Medical School in Boston. He completed his Cardiothoracic Surgery Residency at Barnes-Jewish Hospital, Washington University School of Medicine in St. Louis and his General Surgery residency and internship in the Department of Surgery at Brigham and Women's, Harvard Medical School. He earned his Doctor of Medicine from the University of Chicago's Pritzker School of Medicine in Chicago and his B.S. in Biochemistry from Indiana University in Bloomington, Indiana. He is board certified in thoracic and cardiac surgery by the American Board of Thoracic Surgery. Dr. Noda practices at Health First Cardiothoracic Surgery,1350 Hickory St., Suite 102, Melbourne, 321-434-3455. He is accepting new patients.