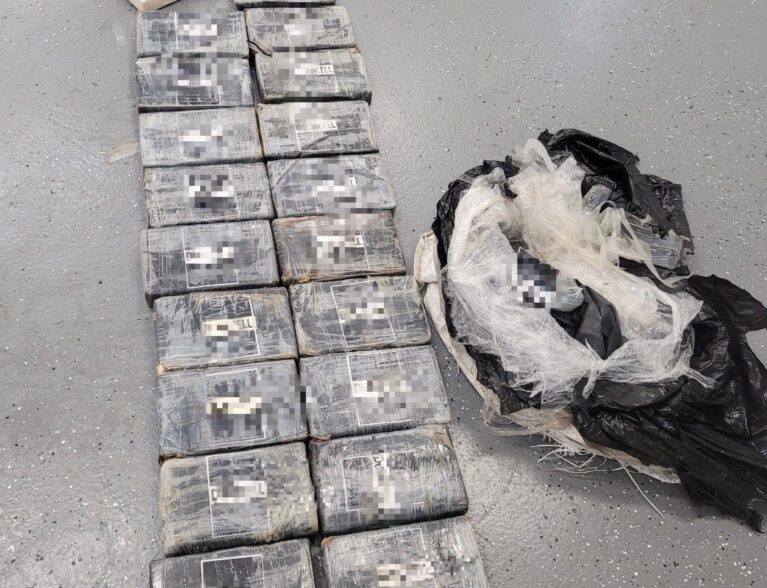 VERO BEACH — Police officers doing surveys for sea turtle nesting season discovered 20 bricks of cocaine that washed ashore over the weekend, spokesperson Officer Kelsea Marty said. U.S. Border Patrol officials posted pictures of the packages – which have a street value of nearly $700,000 – on social media Monday.
The tightly wrapped packages weighed a total of 57 pounds, Marty said. Vero Beach Police officers turned the drugs over to border patrol officials.
Police found the packages – completely sealed – at 12:22 a.m. Friday in the 1700 block of Ocean Drive, about 200 yards north of South Beach Park, Marty said. The narcotics were located east of Lady Bug Lane and Ocean Drive.
Four officers were already stationed at the beach conducting lighting surveys for sea turtles, which use the glow of the moon to trek their way back to the ocean. Officers brought the drugs back to the police department, where it tested positive for cocaine, Marty said.
Police contacted border patrol officials, who came to the department and picked up the packages for further investigation.
Photos provided by U.S. Border Patrol