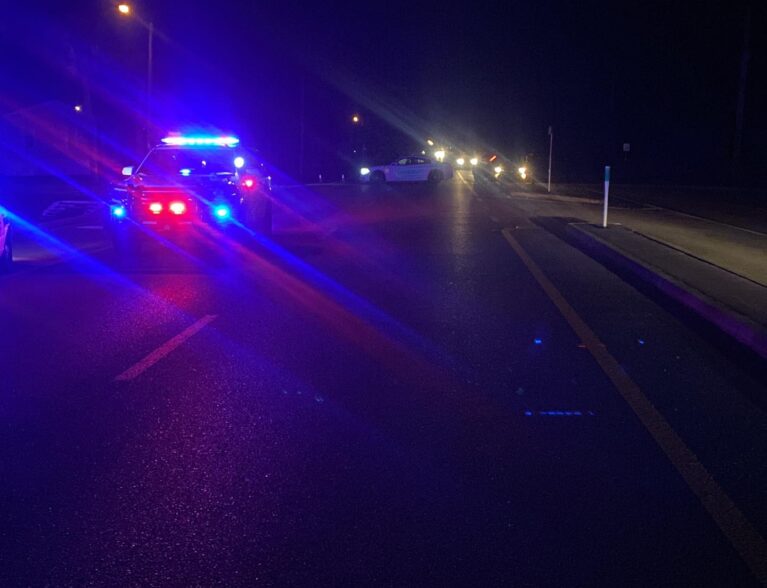 INDIAN RIVER COUNTY — A woman whose body was found alongside U.S. 1 in Sebastian last week was fatally struck by a vehicle driven by a man she was in a relationship with, deputies said.
"A suspect was identified, and detectives have recovered evidence," Indian River County sheriff's spokesperson Lt. Joe Abollo said. "The suspect was in a relationship with the woman. The incident appears to have been the result of an (ongoing) altercation between the two."
Abollo said detectives were compiling an arrest warrant for the unnamed suspect. The man and woman are Sebastian residents, Abollo said.
Further details about the man and evidence recovered were not immediately available.
A passing driver spotted the woman's body overnight Dec. 30 in the 10300 block of southbound U.S. 1, just south of Sebastian, sheriff's officials said. The body was lying in front of the Whispering Palms RV Resort and manufactured home community,  Abollo said.
The woman and man were involved in a disturbance earlier in Sebastian before they traveled to the location where her body was found, deputies said. Abollo said the woman and man traveled in separate vehicles headed southbound on U.S. 1 to the Whispering Palms complex.
"I can't say why they stopped there," Abollo said.
At one point, the woman got out of the vehicle she was in. The man then ran over the woman with his vehicle and drove away from the scene, Abollo said.
Crime scene and criminal investigation detectives, along with traffic homicide investigators, responded to the crash site.
Fire rescue crews pronounced the woman dead at the scene, Abollo said. It was unclear how long the body had been at the site.
The woman's body was taken to the medical examiner's office in Fort Pierce, Abollo said. Abollo said both vehicles belonging to the man and woman have since been collected into evidence at the sheriff's office.
More information will be released after the suspect is arrested, Abollo said.