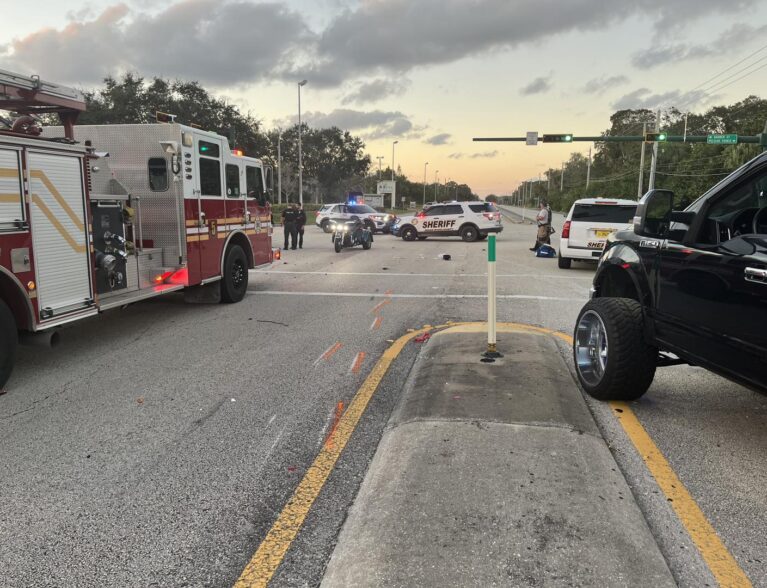 SEBASTIAN — A motorcyclist was killed in a two-vehicle wreck Monday evening, leading authorities to briefly close U.S. 1 and Barber Street, Indian River County sheriff's officials said. The motorcyclist – a 49-year-old Fort Pierce man – was taken to Sebastian River Medical Center, where doctors pronounced him dead, according to Florida Highway Patrol.
A 62-year-old woman driving the other vehicle and her passenger, an 11-year-old girl, both of Sebastian, had minor injuries, highway troopers said.
The collision involving the orange 2007 Harley Davidson motorcycle and a brown 2014 Volkswagen Jetta happened about 5:15 p.m. at Barber Street and U.S. 1, just east of the city limits of Sebastian, highway troopers said. The woman driving the Volkswagen was headed north on U.S. 1 in the left turn lane approaching Barber Street.
Troopers said the motorcyclist was headed southbound on U.S. 1 in the inside lane approaching Barber Street. The Volkswagen driver tried to make a left turn across the southbound lanes to reach Barber Street.
The Volkswagen and motorcycle collided at the intersection, troopers said. Several deputies and fire rescue crews responded to the crash site.
"Please avoid the area of Barber Street and U.S. Highway 1," sheriff's officials said in a statement issued earlier on Monday. The roadway reopened by Tuesday.
The deadly wreck remains under investigation.