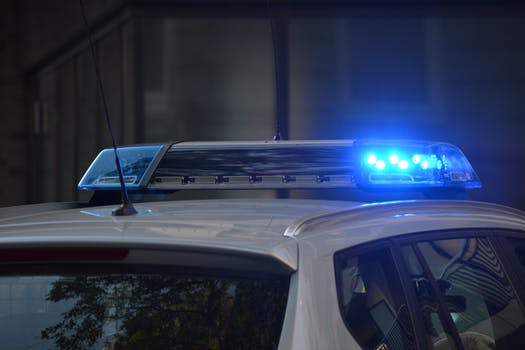 SEBASTIAN — A 25-year-old man is waiting to go before a judge on several charges from a July crash that left a woman seriously injured. The woman suffered a broken shoulder blade and had to undergo surgery, reports show.
"(Dillon) Wright was under the influence of an alcoholic beverage while operating a motor vehicle at the time of the crash and fled the scene on foot, failing to render aid to the victim or provide information to her," reports show. "Inside of the vehicle operated by Wright was a safe containing 407.5 grams of suspected cannabis in multiple different packages."
Sheriff's officials said Wright's blood alcohol level was more than three times the legal limit.
Wright, of the 800 block of Barber Street, Sebastian, was arrested Dec. 7 by Sebastian police officers. Wright was charged with driving under the influence with serious bodily harm, leaving the scene of an accident with injury, driving under the influence, possession of a controlled substance with intent to sell, possession of amphetamines, possession of a controlled substance and leaving the scene of an accident with property damage.
Wright was held Tuesday at the Indian River County Jail on $212,500 bond.
Police responded to the wreck involving a black Toyota Highlander and a blue Hyundai about 5:30 a.m. July 22 in the 2000 block of U.S. 1. The woman was the driver of the Hyundai, while Wright was the driver of the Toyota, reports show.
Officers who arrived at the crash site found the Hyundai heavily damaged and the Toyota overturned. The injured woman was taken to an area hospital for treatment, officials said.
Wright ran from the wreckage before officers arrived, reports show. Police found Wright less than 30 minutes later inside a Best Western Hotel less than half a mile away from the crash site, officials said.
Wright, who was bleeding at the front desk, was taken by emergency medical services to Sebastian River Medical Center for treatment, reports show.
Officers obtained DNA from blood found on the Toyota's rear driver's side door window and a floormat. Police also collected DNA from the steering wheel inside of the vehicle, reports show.
The DNA samples – which were sent to the Fort Pierce Crime Lab – came back on Nov. 21 as a strong match for Wright, officials said.
Wright was arrested and booked into the county jail. Wright has an arraignment at 8:45 a.m. Jan. 12, 2023, court records show.