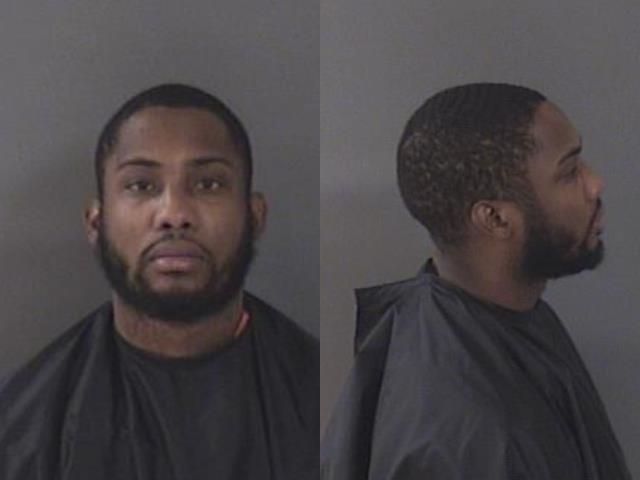 A 28-year-old Fort Pierce man was jailed late Tuesday on a vehicular homicide charge in connection with a crash that occurred on Memorial Day.
Jamie Jarvontae Williams was held Wednesday at the Indian River County Jail on $250,000 bond, records show. The crash killed 57-year-old South Beach resident Michael Gianfrancesco  and his dog, who both were walking along Highway A1A.
Florida Highway Patrol investigated the deadly wreck.
The incident unfolded the evening of May 31. Indian River County deputies were alerted that a 2018 Chevy vehicle – possibly connected to a shooting in St. Lucie County – was headed north into Indian River County.
Indian River sheriff's deputies clocked three vehicles racing northbound at 108 miles per hour on A1A, reports show. When deputies pursued the automobiles, they saw the Chevy had crashed.
Deputies found two men, including Williams, outside of the vehicle and a passenger pinned in the front seat of the car from the heavy damage, reports show. Fire rescue crews had to cut open the vehicle to free the passenger.
Deputies canvassed the area and saw tire marks in the grass just north of the entrance to The Dunes, the neighborhood where Gianfrancesco lived. Not far from the tire marks was the body of Gianfrancesco's dog, Molly, a terrier-mix.
Deputies found Gianfrancesco's body deep in the woods, officials said. Gianfrancesco had "severe trauma which was consistent with being struck by a vehicle," reports show.
Deputies also found marijuana and a loaded .40 caliber handgun on the ground at the crash site. It was unclear if additional charges were expected in the case.
Williams has an arraignment at 8:45 a.m. Oct. 25, court records show.