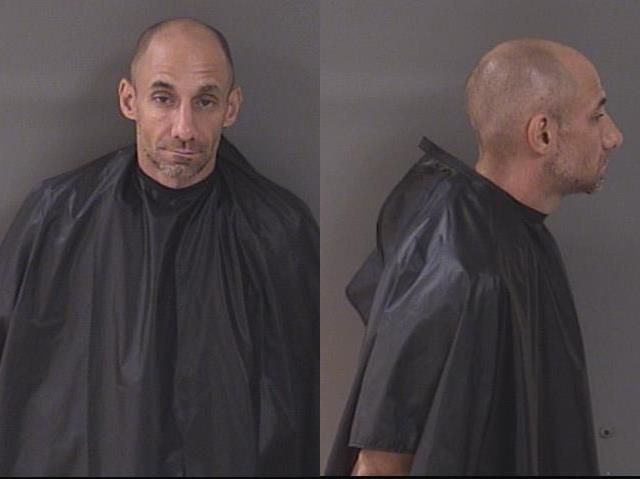 INDIAN RIVER COUNTY — Two men were jailed after deputies seized various amounts of fentanyl, methamphetamine and cocaine from a vehicle during a traffic stop Friday.
Indian River County deputies recovered more than 25 grams of fentanyl, more than 22 grams of methamphetamine and more than 10 grams of cocaine, reports show. Deputies also found two white pills of Clonazepam, a sedative.
Deputies arrested Adam John Carbone, 40, of the 3900 block of 58th Circle, on charges of trafficking a controlled substance-fentanyl, trafficking methamphetamine, possession of cocaine and possession of drug paraphernalia. Deputies also arrested Darren Ian Yarnall, 27, of the 1000 block of 6th Avenue, on charges of possession of cocaine and possession of a controlled substance.
Carbone was held Tuesday at the Indian River County Jail on $366,500 bond, while Yarnall was held on $50,000 bond.
Patrol deputies conducted a traffic stop on a silver Toyota Corolla about 1 a.m. Friday in the 5800 block of State Road 60. Deputies spoke with the driver Yarnall, and the backseat passenger Carbone.
Deputies noticed Carbone appeared to be very drowsy, reports show. A K-9 deputy dog sniffed around the vehicle and alerted deputies to the presence of narcotics.
Inside the car, deputies found a variety of drugs. Deputies seized a small bag of cocaine that was tucked between the driver's seat and center console, reports show.
They also found the Clonazepam pills in a small bag on the right side of the front passenger seat. Deputies searched the back of the car where Carbone was sitting and found a black pouch.
Inside the pouch was three clear packages containing fentanyl, reports show. Deputies also found a green pouch on the floorboard where Carbone had been sitting.
The green pouch contained crack cocaine and methamphetamine, reports show. Deputies also found a large plastic bag containing powder cocaine.
Deputies arrested Carbone and Yarnall and booked them into the county jail. Both men have arraignments at 8:45 a.m. Sept. 10, court records show.