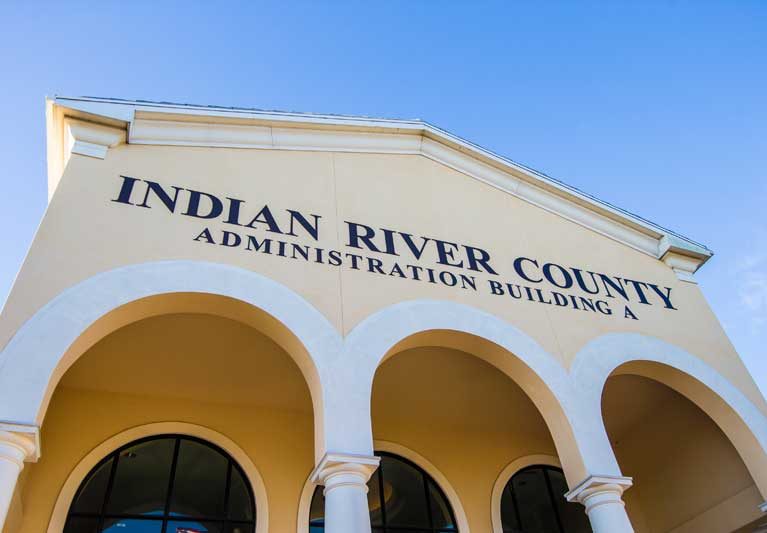 Vincent Burke, Indian River County's Utilities Director since 2012, recently informed County Administrator Jason Brown, commissioners and county staffers that he planned to step down on July 1 to focus on his family and his health.  Burke, who's in charge of managing the county's water, sewer and solid waste infrastructure and billing, said he would stick around to ensure the smooth transition of his successor. He was planning to notify the appropriate agencies and individuals who the county does business with of his resignation next week. But his quiet transition was abruptly pre-empted by commissioner Laura Moss at Tuesday's county commission meeting.
Commissioners had just voted four to one–with Moss voting no–in favor of Burke's recommendation to conduct a $1 million feasibility study on expanding the county's northern and southern wells to ensure an adequate supply of drinking water. After the vote, Moss tried unsuccessfully to convince her colleagues to ask the U.S. Geological Survey to conduct a separate hydrological study.  When they refused to consider it, she blurted out that Burke is leaving county employment.
Administrator Jason Brown was clearly upset.
"I think you owe our staff an apology," Brown told Moss.  She declined.
Contacted after the meeting, Burke wrote in an email to Vero Beach 32963 that "it was unfortunate and unprofessional of the commissioner at yesterday's meeting to deflect from the issues that the board was discussing."
Burke added that he is not leaving the area, nor pursuing another employment opportunity.
"This past year has been one of the most difficult of my life," he wrote.  "I am choosing to step down to focus on my family and my health."
The utilities director job is currently posted on the county's website.  The position pays between $99,000 and $150,000 annually.