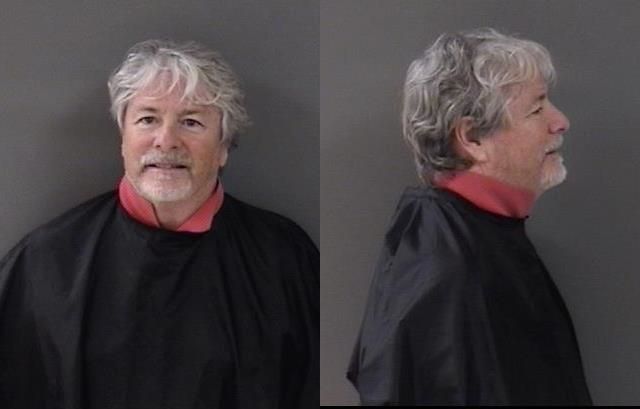 SEBASTIAN — Two out of three city council members accused of holding a secret meeting in April – prompting a criminal investigation and a civil lawsuit – were arrested late Tuesday.
Indian River County deputies arrested Damien Herman Gilliams, 59, of the 700 block of Layport Drive, and Pamela Rapp Parris, 60, of the 500 block of Gerald Street, both of Sebastian, each on charges of perjury. Gilliams was also charged with three counts of violating Sunshine Laws, while Parris was charged with one count of violating Sunshine Laws.
Both city council members were released Tuesday from the Indian River County Jail, Gilliams on $2,500 bond and Parris on $1,500 bond.
The meeting – considered illegal – was in violation of the Sunshine Law and city charter because the public was not notified, officials said. State law prohibits elected officials from discussing business outside of a public meeting.
The perjury charges stem from what investigators said were contradictions Gilliams and Parris made in sworn statements regarding the meeting.
The third council member accused of holding the secret meeting – Charles M. Mauti – was previously issued a non-criminal violation of the Sunshine Law after he agreed to cooperate with the state attorney's office.
Mauti pled no contest and was ordered to pay a $500 fine, along with $1,250 in investigative costs, Assistant State Attorney Ryan Butler said.
"He testified truthfully," Butler said. Butler said Mauti was also ordered to undergo a Sunshine Law training class within six months.
The three accused councilmembers were elected to office Nov. 2019, records show.
The maximum penalty for a non-criminal violation of the Sunshine Law is a fine of $500, Butler said. A criminal violation of the Sunshine Law, a second-degree misdemeanor, has a maximum penalty of 60 days in the county jail or a $500 fine, or both.
The maximum penalty for perjury, a first-degree misdemeanor, is 12 months in the county jail or a $1,000 fine, or both, Butler said.
The secret meeting
The secret meeting caused widespread anger throughout the community, with several residents saying they wanted the three council members to resign. Officials said Mauti, Parris and Gilliams held the undisclosed meeting the evening of April 22, locking the doors behind them.
A meeting scheduled to be held earlier that day was cancelled by City Manager Paul Carlisle after more than 1,000 residents opposed it because of coronavirus public health concerns. But Gilliams, Parris and Mauti did not agree with Carlisle's decision and met in the chambers later that day.
The three officials, acting as a majority on the five-member council, said the situation was an emergency and agreed to fire Carlisle, City Attorney Manny Anon Jr. and have Gilliams replace Ed Dodd as mayor. The actions taken at the meeting were later considered "void," Dodd said.
The city sued Gilliams, Parris and Mauti. The three council members countersued, saying the decision to cancel the April 22 meeting was a violation of the city charter.
The investigation
The state attorney's office conducted the criminal investigation.
Investigators discovered Gilliams and Parris exchanged nine phone calls to each other before the April 22 meeting. This contradicted Gilliams' sworn statement that he only made one phone call to Parris.
It also goes against Parris' sworn statement that she and Gilliams never spoke over the phone before the secret meeting, records show.
Phone records also contradicted Parris' statement that Carlisle called her several times April 22 and gave her "mixed messages" about whether the meeting was going to take place, records show. Investigators discovered there were no calls between the two on that day.
Carlisle also told investigators he did not speak to Parris on April 22.
Investigators also talked to a resident who said he and Parris spoke on the phone about the meeting being postponed. This contradicted Parris' sworn statement that she did not know the meeting had been pushed back.
Gilliams has an arraignment at 8:30 a.m. July 21, court records show. Parris has an arraignment at 8:30 a.m. July 14.
Mauti's sentencing was scheduled for 9 a.m. Aug. 12, court records show.