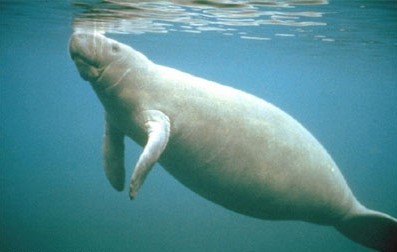 Even as much of Florida and the world have come to pretty much of a standstill due to COVID-19, local environmental and conservation organizations are still working to clean up the troubled Indian River Lagoon and educate school children and other members of the public about lagoon issues – all while maintaining social distancing.
Ocean Research and Conservation Association is conducting its usual suite of environmental monitoring programs – maintaining its Kilroy network of water quality stations around the lagoon and doing other field work. ORCA chief scientist Dr. Edie Widder said it's not difficult for the organization's 13 fulltime employees to maintain a safe distance from each other in the field.
ORCA has postponed all its citizen science training sessions and, now that schools are closed, all classroom visits, turning its education focus to enhanced online programs to help with home schooling, Widder said in an email to Vero Beach 32963.
"We have an educational program called Kilroy Academy, which is a collection of online resources that helps teach skills we need to save our waters," she wrote.
Offerings include short videos, virtual field trips, links, and worksheets to illustrate data from Kilroy monitoring systems at www.kilroyacademy.org.  Widder said she plans to present experiential "Living Lagoon" lessons on Facebook in the coming weeks while schools are closed.
The Environmental Learning Center – one of the most popular school field trip sites in Indian River County – has closed its doors for now, but not its 64-acre campus on the lagoon.
Executive director Barbara Schlitt Ford said the center's walking trails, picnic areas, and garden are open to the public free of charge from 7:30 a.m. to 7:30 p.m. seven days.
"We didn't want to close off the gift of the campus to the community," Ford said. "We want people to think of it as an extension of their own backyard.  We wanted a safe place for the public to encounter nature. The campus is so big, they don't run into each other."
The ELC also has produced a series of videos and environmental education exercises and activities that children and families can do in the backyard at home, which are available at Visit DiscoverELC.org.
The  Marine Resources Council, headquartered in Palm Bay, wrote in an email to members that while its lagoon house is closed, the group continues to sample groundwater in Brevard County to evaluate septic tank projects; equip its LagoonWatch monitors with reagents to check water quality in the lagoon; conduct virtual field trips and presentations to engage young scientists; and restore shorelines, plant mangroves and remove invasive plants from wetlands.
In Fort Pierce, the Manatee Observation and Education Center's outdoor observation area on the lagoon remains open for visitors to spot endangered sea cows passing by. And the center's education coordinator April Frederick said she is posting daily "Manatee Packets" at www.manateeeducationcenter.org and on Facebook to keep families and children engaged while school is out.
"We have an assortment of activities that should be entertaining and fun for folks of all ages and all grade levels," Frederick said.
Materials include downloadable coloring books and math and writing practice exercises featuring manatees and other sea creatures such as sea turtles and coral reefs.