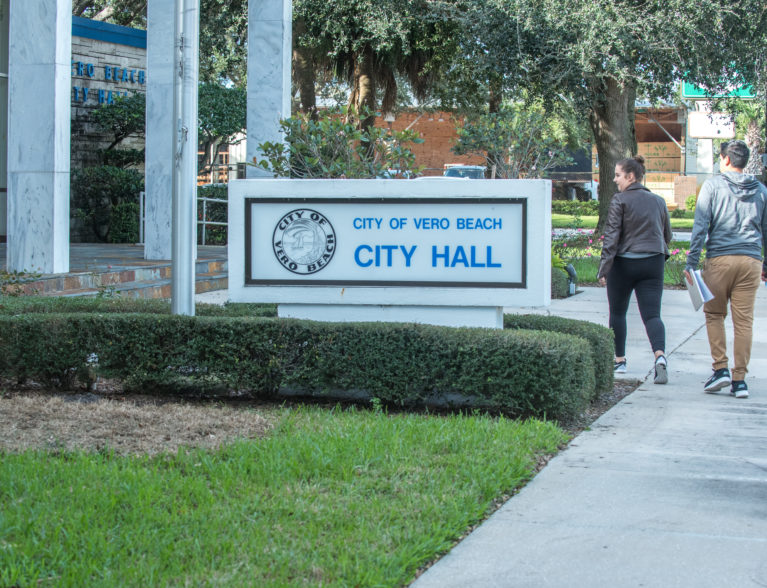 VERO BEACH — A judge set a date for an upcoming special election for the Vero City council following a spat between a former candidate and the city's canvassing board.
Circuit Judge Paul Kanarek on Thursday approved an agreement between the city and disqualified candidate Linda Hillman that would allow for a special election to take place. With Kanarek's signature, the city is now authorized to hold the special election, set for Feb. 26, 2019, court documents show.
The agreement also voids the results from the Nov. 6 general election for the city council race.
Hillman and another former candidate, Brian Heady, were disqualified from the city council race in September because of accusations from the city that they filed incomplete paperwork with missing signatures to the city clerk. Soon after, Hillman filed a lawsuit against the canvassing board to urge them to bring back her candidacy.
The city on Tuesday offered a special election – which would cost about $25,000 – under the agreement, City Manager Jim O'Connor said. The agreement had certain conditions, including that Hillman would drop her lawsuit and that Hillman and the city would pay their own expenses.
Hillman dropped the suit, signed and returned the agreement, O'Connor said. The city sent the agreement to Kanarek for approval.
Hillman, Heady, and the other four original candidates Bob McCabe, Robert Brackett, Tony Young and Laura Moss, will be listed on the ballot for the new election. The six will compete for three open seats for two-year terms with city council.
O'Connor said the city will coordinate with the Indian River County Supervisor of Elections Office to send out ballots by mail.