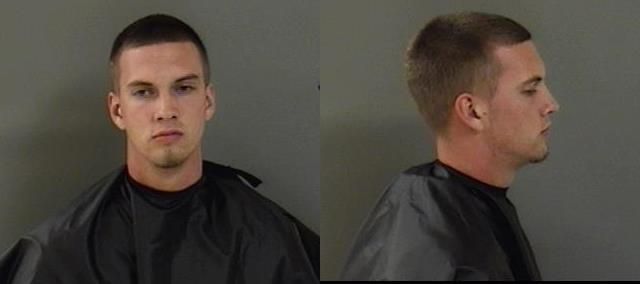 SEBASTIAN — Police said two more men wanted in connection with kidnapping and beating a man and then demanding cash from the victim, turned themselves in to the station Wednesday.
Officers charged Christopher Simes, of Palm Bay, and Christian Lopez-Wheeler, of Sebastian, both 19, with attempted robbery. Simes faces an additional charge of kidnapping.
A third man arrested last week – Matthew Zackary Evans – yelled anti-gay slurs at the victim during the attack, reports show. Evans, 20, of the 1400 block of 14th Court, Vero Beach, was charged with attempted robbery and kidnapping.
The state attorney's office would have to decide on filing an additional hate crime charge against Evans, Sebastian police Lt. Timothy Wood said.
Police said Simes, Lopez-Wheeler and Evans devised a plan to rob the victim after the victim agreed to pay them $50 in exchange for sexual favors, reports show. Evans and Lopez-Wheeler beat the victim, leaving him to be hospitalized with serious injuries for two days.
Officers spoke with the victim Nov. 18 at his home. The victim's face had several cuts and was severely swollen, reports show.
The victim told police he agreed to meet Evans and Simes earlier that night in the parking lot of the Sebastian River Landing Clubhouse. When Evans and Simes pulled up to the complex, the victim got inside.
Evans put the victim in a choke hold as the vehicle sped out of the parking lot, reports show. Simes, who drove the vehicle, traveled to the parking lot of the San Sebastian Park.
Evans pulled the victim out of the vehicle and threw him to the ground. Evans then demanded the $50 from him, reports show. Lopez-Wheeler, who was already waiting at the park, pulled out a firearm and pointed it at the victim.
Evans and Lopez-Wheeler beat the victim until he blacked out. When the victim woke up, his pants, cell phone and cash were missing, reports show.
The victim ran to his home and called law enforcement.
Lopez-Wheeler was being held Thursday at the county jail on $100,000 bond and Simes on $125,000 bond, jail records show. Evans was being held without bond.
All three have arraignments at 8:30 a.m. Dec. 19, court records show.