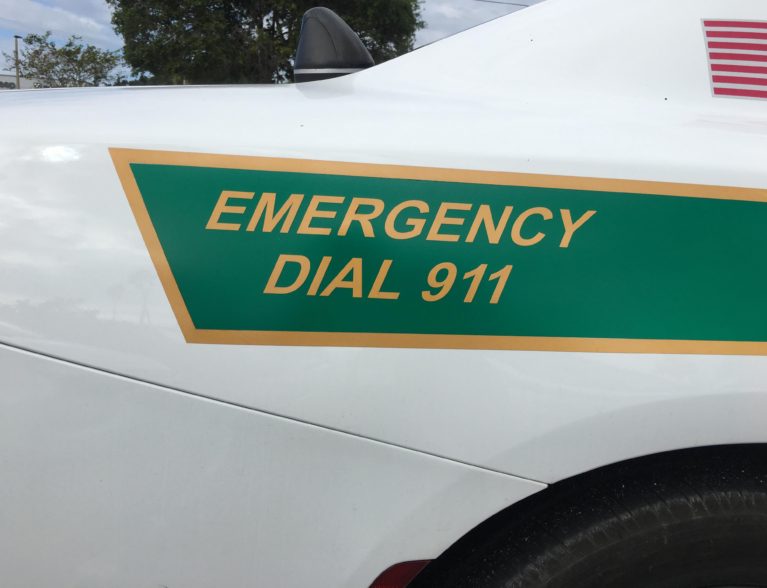 SEBASTIAN — A 15-year-old student was taken into custody Friday after authorities found a stolen firearm in the boy's duffel bag at a high school campus, deputies said.
No injuries were reported during the incident, Indian River County Sheriff's spokesman Maj. Eric Flowers said. The boy admitted to authorities he stole the weapon during an auto burglary, according to Sebastian police.
This is the sixth reported gun-related incident to happen at a county school this year. The student was taken to a hospital for an evaluation, a sheriff's CAD report shows.
15 year old @SRHS_SHARKS student taken into custody in possession of loaded handgun on campus this morning. Gun determined to be stolen during an auto burglary in @PoliceSebastian jurisdiction. Investigation continues, multiple charges expected. No other info at this time.

— IRCSheriff (@IRCSheriff) November 30, 2018
The incident unfolded at 9:30 a.m. Friday at Sebastian River High School, 9001 Shark Boulevard. A school administrator found the loaded gun in the student's bag, Flowers said.
The administrator notified the school resource officer. Authorities detained the boy and later discovered the firearm was stolen during an auto burglary that occurred Oct. 27 in the 500 block of Glencove Street, Sebastian police said.
The victim's vehicle was unlocked at the time of the incident.
Multiple charges were expected as the investigation continues, deputies said. Further details on the Friday incident were not immediately available.