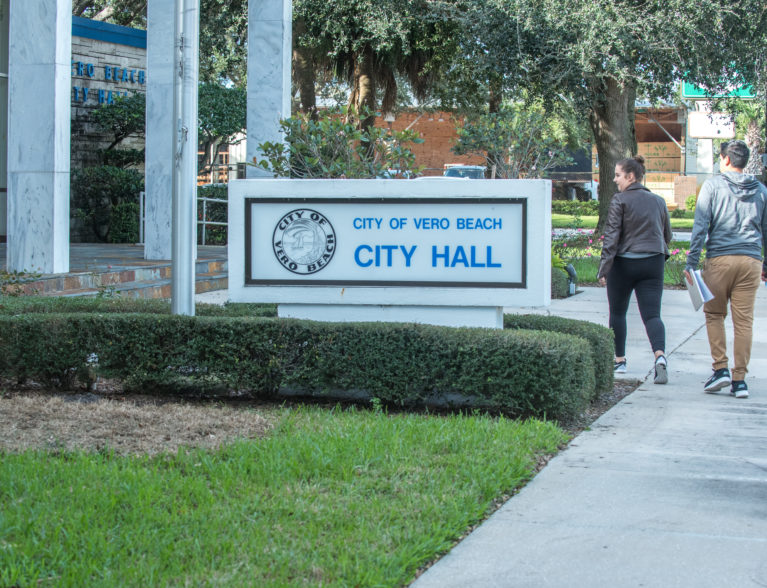 The City of Vero Beach Tuesday agreed to offer a special election for the city council race, but under certain conditions, including if former candidate Linda Hillman drops her lawsuit against the city, an official said.
The special election – which would cost about $25,000 – would have to be held within 90 days, city manager Jim O'Connor said. But, Hillman must first sign and return the paperwork for the agreement for that to happen.
Hillman and another former candidate Brian Heady were both disqualified from the city council race in September because of accusations they filed incomplete paperwork with missing signatures to the city clerk. Hillman filed a lawsuit that same month against the city's canvassing board urging the group to reinstate her candidacy.
By Wednesday evening, the suit was still active, O'Connor said. City officials hope the former candidate will get rid of the suit and sign the agreement.
As part of the agreement, both Hillman and the city will pay their own expenses, O'Connor said. O'Connor said officials expect Hillman will sign and return the agreement sometime this week.
If the city receives the signed documents back from Hillman, they will immediately give it to Judge Paul Karanek for approval, O'Connor said. Karanek would have to approve the agreement before Dec. 17 and Dec. 18, the dates set for the trial between Hillman and the city of Vero Beach.
Hillman's efforts to stop the city election might not have been in vain. Shortly before the Nov. 6 general election, Kanarek ordered a temporary injunction to prevent the certification of results for the city council race.
If plans for the special election move forward , O'Connor said the city would be in contact with Indian River County Supervisor of Elections Leslie Swan in regards to sending out ballots by mail to residents.