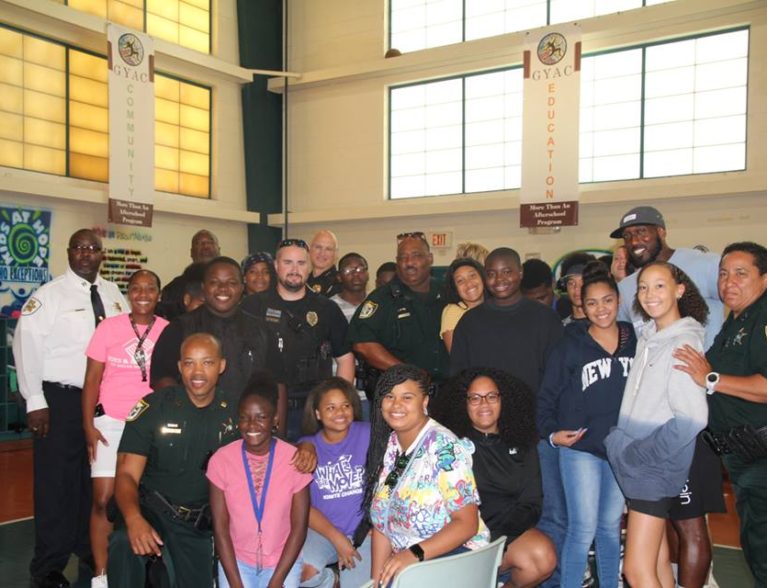 GIFFORD — In an effort to bridge the gap between officers and young people in the community, a local center invited youth to hear from different law enforcement agencies about their experiences fighting crime.
"The dialogue between law enforcement and youth helps both better understand perspectives and perceptions," Maj. Eric Flowers, spokesman with the Indian River County Sheriff's Office, said Friday. "We hope to continue to participate in these events. They are mutually beneficial."
Law enforcement officers from the Sheriff's Office, Fellsmere and Sebastian police departments spoke with the youth at 9:30 a.m. Friday at the Gifford Youth Achievement Center, 4875 43rd Avenue. The event was initiated by GYAC Administrative Assistant Barbara Pierce and moderated by Dionne Anderson with the Department of Juvenile Justice, said Christina Tascon, GYAC marketing coordinator.
The law enforcement officers on the panel included Sheriff's Captain Milo Thorton, Sebastian police Officer Donald Hart, Sheriff's Deputy Teddy Floyd and Fellsmere police Chief Keith Touchberry.
Anderson asked several questions to the panel, including topics about police interaction with the community. The officers spoke to the youth about the struggles that come with being a law enforcement official.
The officers also spoke about the responsibility of upholding the law and protecting and serving the community, Tascon said. The youth also asked officers questions.
The youth, including junior high and high school students, were from the GYAC and Boys & Girls Club of Indian River County. All attendees, about 60 total, enjoyed a catered lunch afterwards, Tascon said.
"(This event) provided law enforcement officers and youth an opportunity to discuss issues that were important to them, create new perspectives and build that trust," Touchberry said. "Hopefully it promoted an interest among some of them to want to become law enforcement officers."
Photos provided by Christina Tascon