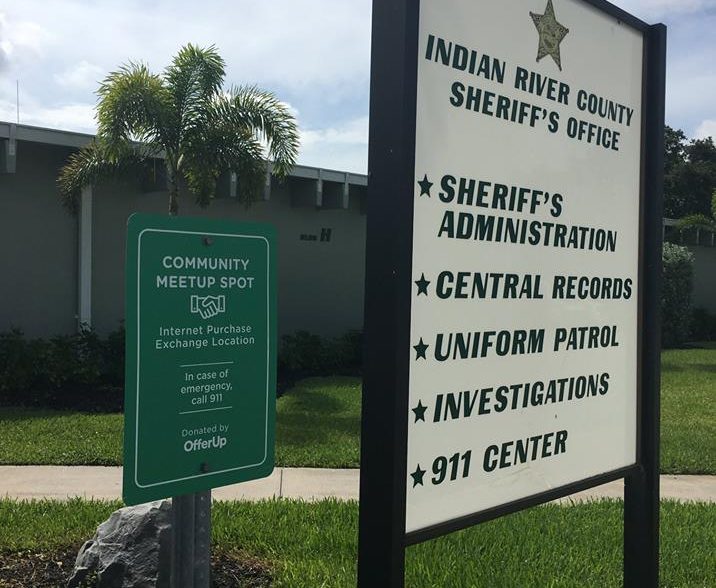 INDIAN RIVER COUNTY — Residents who are looking for a safe way to pick up or hand out purchased items from online transactions are in luck.
The Indian River County Sheriff's Office announced Friday that its lobby is now an internet purchase exchange location. The Sheriff's Office safe meeting location follows the Vero Beach Police Department's E-Commerce Safe Exchange Zone, established in Feb. 2017.
"We know that many in our community are using technology to buy and sell goods on the internet," Sheriff Deryl Loar said in a statement. "We wanted to offer our lobby as a safe place to make those exchanges."
Deputies partnered with OfferUp to establish the meet up spot. OfferUp is a free mobile app that allows buyers and sellers to make transactions on various offered items.
Users of the app will be able to see the Sheriff's Office as a safe exchange zone on the map. Users should meet the buyer or seller at that location, deputies said.
A sign donated by OfferUp sits near the front office sign. Sheriff's spokesman Maj. Eric Flowers said residents can go to the internet purchase exchange location anytime.
"Our lobby is recorded 24/7 and dispatch watches the cameras," Flowers said. "It's important for our community to have a safe place to conduct internet transactions."