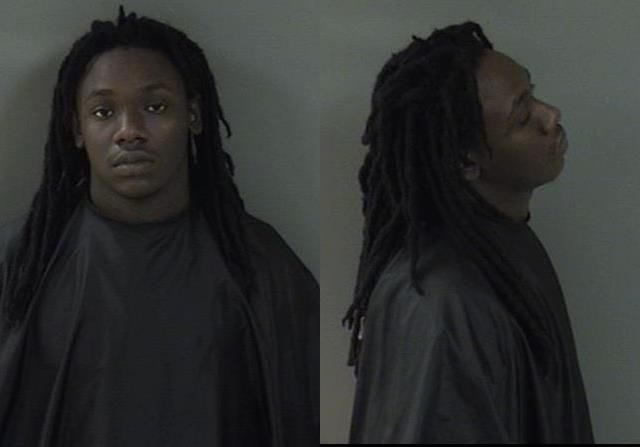 GIFFORD — Deputies continue to search for several suspects who they said tied up a woman, hit her in the head with a firearm and stole several pieces of her jewelry during an early June home invasion.
Two of the suspects, David Mickel Hill and Kyon Lamar Hudson, both 19, were already arrested and remain behind bars at the Indian River County Jail. Hudson, of the 1800 block of 38th Street, Gifford, has a $250,000 bond and Hill, of Palm Bay, has a $260,000 bond.
Hill was captured by deputies after they spotted him trying to run from the home June 3. Deputies arrested Hudson on June 14 after the victim, a woman, was able to identify Hudson by name, reports show.
Sheriff's spokesman Maj. Eric Flowers said on Tuesday the home invasion remains an active investigation. Details on if more suspects have been arrested were not available.
Deputies spoke with the woman, who said five armed men rushed into her home after she answered the door about noon June 3 on 35th Avenue. The woman was able to call 911, where she whispered "send help" to dispatchers, reports show.
Responding deputies arrived at the home and knocked on the door, but no one answered. One deputy then saw Hill, who wore a mask, walk out the back door.
When the deputy yelled for Hill to stop, Hill fled southbound on foot, running through backyards in the neighborhood, reports show. The deputy eventually caught up to Hill and the two began to wrestle.
A second deputy arrived and helped the first deputy detain Hill, who was carrying a 9mm Glock handgun, reports show. When deputies went back to the woman's home, she ran out screaming that she had been robbed.
Deputies searched Hill and found several pieces of jewelry, including two gold watches and a gold necklace, that the woman identified as the stolen items, reports show. Hill admitted to deputies other men were also involved in the robbery, but refused to name them.
The woman told deputies she recognized one of the suspects – Hudson – and said she has known Hudson and his family from the neighborhood since 2008, reports show.
The woman said Hudson did not have his face covered during the home invasion.
Hill has an arraignment at 8:30 a.m. June 27 and Hudson has an arraignment at 8:30 a.m. July 18, court records show.