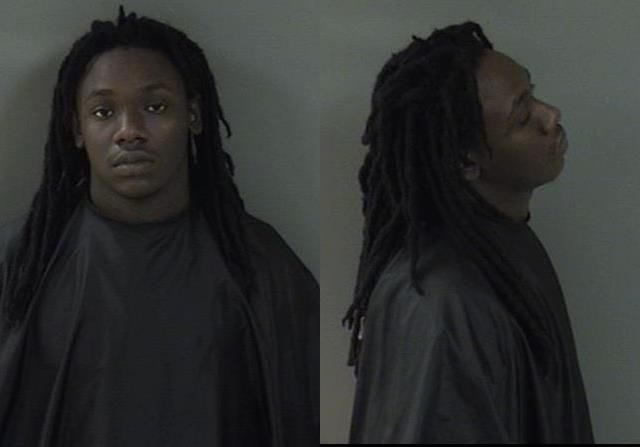 GIFFORD — A woman who was tied up, struck in the head with a firearm and then robbed at gunpoint by several suspects during a home invasion called 911 and whispered to dispatchers, "send help," authorities said.
One of the armed men who wore a mask wrestled with a sheriffs' deputy after the law enforcement officer spotted him trying to flee the home.
Deputies arrested David Mickel Hill, 19, of Palm Bay, on charges of home invasion, carrying a concealed firearm and resisting arrest without violence. Hill is being held at the Indian River County Jail on $261,000 bond.
Deputies responded to the woman's call about noon Sunday at her home on 35th Avenue. No one answered when deputies knocked on the woman's front door. But, deputies heard movement in the residence.
Then, deputies saw a man, later identified as Hill, walking out of the back door. When deputies yelled and ordered Hill to stop, Hill fled south on foot, reports show.
A deputy chased Hill across 35th Avenue as the suspect jumped over a chain link fence, cut through woods and back yards. When the deputy tackled Hill, the two began to wrestle, authorities said.
A second deputy arrived at the location and helped the first deputy detain Hill. Deputies went back to the woman's home and saw her run out of the residence screaming that she was robbed, reports show.
Deputies searched Hill and found two gold watches and a gold necklace that belonged to the woman, authorities said. Deputies found a Glock pistol in the grass where Hill had been detained.
Deputies interviewed Hill at Sheriff's Office, where he admitted to being a lookout in the home invasion, reports show. The woman was taken to the Indian River Medical Center for treatment for a head cut, where she was later released.
Details on if more suspects were arrested in connection with the home invasion were not available.