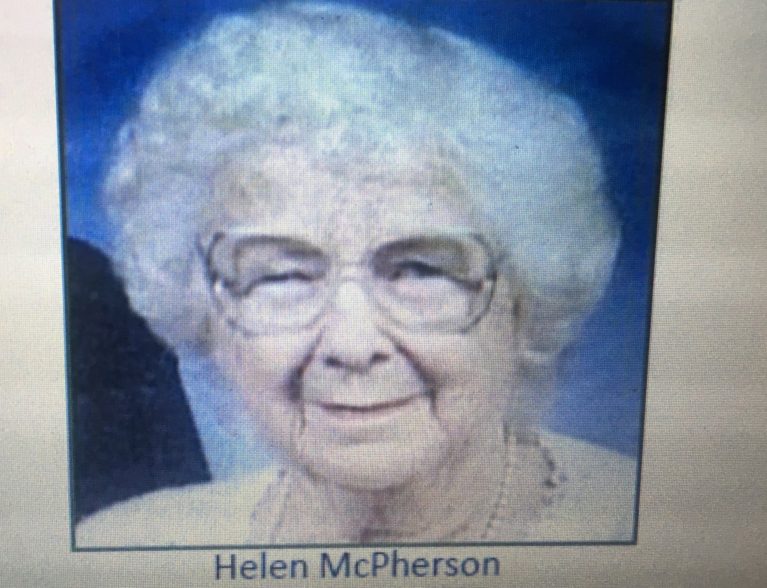 INDIAN RIVER COUNTY — The homicide of an 87-year-old woman that investigators described as 'brutal' remains unsolved, despite detectives using updated DNA technology to retest evidence left at the scene.
Helen McPherson was found beaten and strangled in her bedroom July 15, 2006, at her residence in the 2600 block of 49th Avenue. Since McPherson's death, detectives have followed leads, interviewed possible suspects and witnesses and processed forensic evidence, deputies said.
Tests show the woman was not sexually assaulted, according to investigators. There was also no indication that anything was stolen from her home at the time of the slaying.
So far, no other possible motives have been given.
"Several promising leads have been uncovered by our Law Enforcement Services Unit," the Indian River County Sheriff's Office said in a statement. "Detectives continue working with forensic experts in order to uncover the evidence necessary to arrest and convict the person responsible."
Sheriff Deryl Loar previously said he feels very confident detectives will solve the case. Loar said the McPherson case – despite the passage of time and no arrests – was never considered a "cold case."
The sheriff's office puts up fliers of McPherson every year at local businesses on the day of the anniversary of her death, hoping that someone will come forward with information about her murder. A more recent flier was released Tuesday, observing the upcoming 12-year remembrance of McPherson's passing.
The evening before McPherson's death, her son, Doug McPherson, and daughter-in-law, Wanda McPherson, took her out to dinner, watched television at her house and left her home about 8:30 p.m., family members said. When the two returned to McPherson's home the next day to check up on her, they found Helen McPherson beaten and strangled.
McPherson was widowed in 2000 and was a resident in the Vero Beach community for about 60 years, family members said. McPherson was a homemaker and a member of First Baptist Church in Vero Beach.
Anyone who has information about the death of McPherson should contact sheriff's Detective Greg Farless at 772-321-0784. Callers who want to remain anonymous can contact Treasure Coast Crime Stoppers at 1-800-273-TIPS or tcwatch.org  and possibly be eligible for a reward.
Further details on the reward were not immediately available.