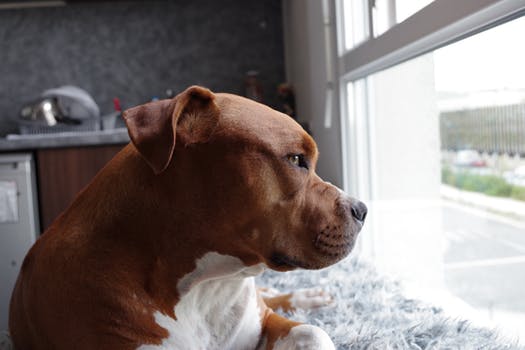 INDIAN RIVER COUNTY — Mixed-breed dogs that are harder to adopt now have a better chance of having a new home, thanks to a grant recently given to the Humane Society of Vero Beach & Indian River County.
The Dolly's Dream Project gave the society the $10,000 grant in June, officials said. The project promotes a better understanding of square-headed, "bully breed" dogs that people tend to avoid adopting.
It was started by the Levitetz Family Foundation  after the foundation's president rescued a pit bull, adopted it and discovered all the love it had to offer.
"Some dog breeds, like pit bulls, have a reputation for being aggressive," said Sara Smith, the society's development director. "You have to see what each dog is like instead of labeling them or stereotyping them, like people."
Through the program, the society is able to feature two dogs that are looking to be adopted. Money from the grant goes toward items given to the new owners, which include a pet ID tag, collar, leash, tri-heart heartworm preventative, spay and neuter, crate, food and water bowls, package of treats and toys, a one-year membership to the society's dog park and behavior training classes.
The grant also covers medical services, Smith said.
The society typically has 60 to 70 dogs on average. Dogs who might qualify for the Dolly's Dream project are picked out by animal care workers at the society.
"They look for dogs who will be highly adoptable, but look more aggressive," Smith said. "When they're evaluated, they're potentially selected as a Dolly Dream dog."
Only two dogs can be part of the program at a time. So far, the society has given two Dolly Dream dogs away for adoption. Trixie, a 2-year-old mix-breed, and Bessie, a 4-year-old mix-breed, both were adopted in July, Smith said.
The society currently has two Dream dogs, Nina, a 7-year-old mixed breed, and another mixed breed named Tucker. Tucker's age was not immediately available.
The Humane Society of Vero Beach & Indian River County is one of four shelters in the state to be invited to participate in the program.