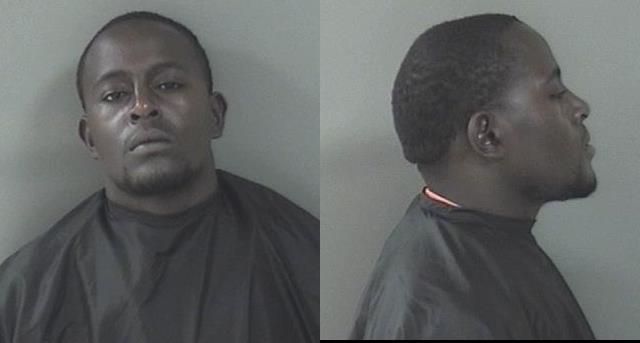 VERO BEACH — A man was arrested after police found several drugs hidden in his clothing during a traffic stop, according to a Vero Beach Police Department news release.
Keith Raynold Walker, 23, of the 500 block of 8th Manor, Vero Beach, was charged with violation of probation, driving with a suspended license, trafficking in meth, possession of a controlled substance, possession of marijuana and possession of drug paraphernalia.
He is being held at the Indian River County Jail without bail, according to the Sheriff's Office.
Police pulled over a vehicle for speeding shortly after 2 p.m. July 14 in the 3700 block of State Road 60, the release states. A man was in the driver's seat, a woman in the passenger seat and three children in the back seat.
The driver, later identified as Walker, gave officers a false name. He told officers that his drivers license was suspended and he didn't have it with him.
Police soon learned that Walker gave them a fake name and that he had a warrant for his arrest for violation of probation out of Indian River County, the release states. Inside Walker's clothing, officers found five grams of marijuana, two hydromorphone pills and 57 grams of a rock-like meth substance that Walker identified as "Molly."
Police also found an electronic scale with white residue in Walker's pants pocket, the release states. Walker was arrested at the scene and taken to the county jail for booking.