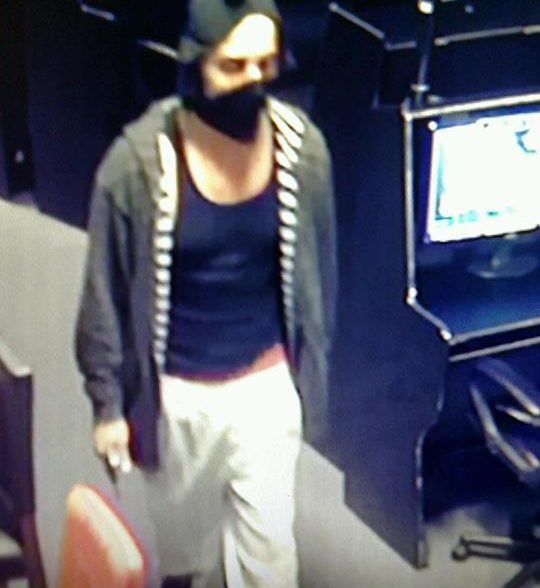 INDIAN RIVER COUNTY — Deputies are asking for the public's help in identifying two people involved in a recent armed robbery at a local business, according to an Indian River County Sheriff's Office news release.
A surveillance photo of the incident shows a man walking inside the business. The man has on a grey hoodie with a black or dark blue sleeveless undershirt, light colored pants, a cap on his head and a mask covering the lower half of his face.
Another photo shows a woman inside the business wearing a purple spaghetti strap shirt.
Anyone who knows the identity of the man or woman or who has information on them should call sheriff's Det. Ruben Bermudez at 772-978-6114. Callers can remain anonymous and possibly win a reward of up to $3,000 by calling Treasure Coast Crime Stoppers at 1-800-273-TIPS.