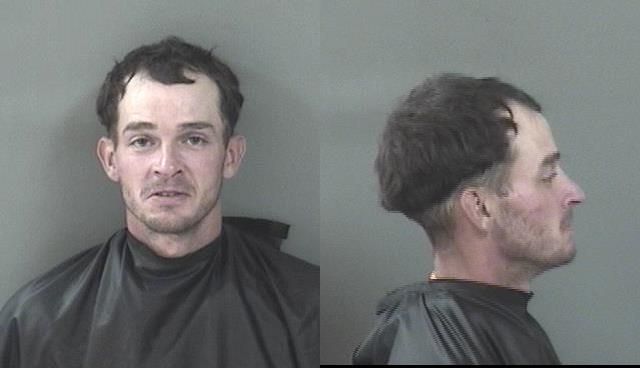 SEBASTIAN — A 34-year-old man was arrested after deputies said he punched a minor and tossed a dog down a flight of stairs.
Joseph John Loori, of the 11000 block of U.S. 1, Sebastian, was charged with resisting arrest without violence, burglary and child abuse. He is being held at the Indian River County Jail on $21,000 bond, deputies said.
Deputies responded shortly before 4 a.m. June 28 to a disturbance at a home in the 11000 block of U.S. 1. They spoke to a 15-year-old boy and his mother, who told deputies Loori came to their residence and they told him he was not welcome there, deputies said.
Loori, who lives in the same block, started an argument with the two while they were standing on the front porch. He left and returned to the scene a short time later. The mother told deputies they were arguing because she refused to date Loori.
When he returned, Loori began arguing with the two again when he opened the screen door to the front porch, slapped the boy on the right side of his face and punched him in the chest, deputies said.
Loori then grabbed his own dog and threw it down the steps that led to the enclosed front porch. When the mother called 911, Loori fled the scene on foot with his dog.
She told deputies his dog was at her home because he brought it there the day before and told her to keep it, deputies said. Sebastian police assisted with the incident, found Loori in the same block and arrested him.
The dog was removed from the home by animal control, deputies said.