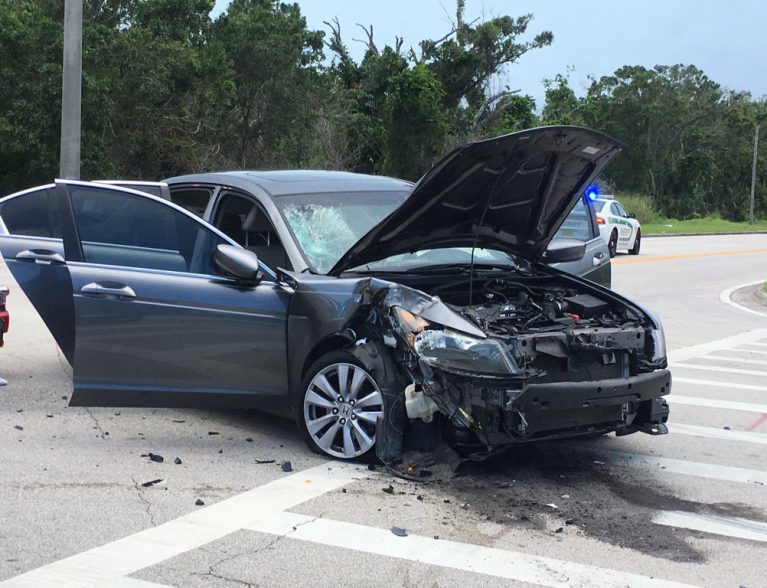 VERO BEACH — The Florida Highway Patrol has identified a man killed after a two-vehicle crash, troopers said.
Motorcycle driver Bruce Kenneth Schmaling, 57, of Vero Beach, was taken to Lawnwood Regional Medical Center & Heart Institute in Fort Pierce. He was pronounced dead shortly after 7 p.m., just a few hours after the crash.
Honda Accord driver Kaitlin Marie Blum, 28, of Port St. Lucie, had no injuries, troopers said. Three Port St. Lucie children who were passengers in the car, Mya Helena Rodriguez, 7, Giovani Terrill Diaz and Josiah Allan Scott, both 2, also had no injuries.
Shortly after 3 p.m. June 30, Blum was traveling east on 26th Street while Schmaling was traveling west on the same road, near 43rd Avenue, troopers said. The car made a left turn in front of the motorcycle and the two vehicles collided.
Schmaling was thrown from the motorcycle upon impact, troopers said. He was not wearing a helmet.
The car came to a final stop in the northbound lane of 43rd Avenue facing northeast and the motorcycle stopped in the westbound lane of 26th Street facing east.
The FHP is investigating the crash.