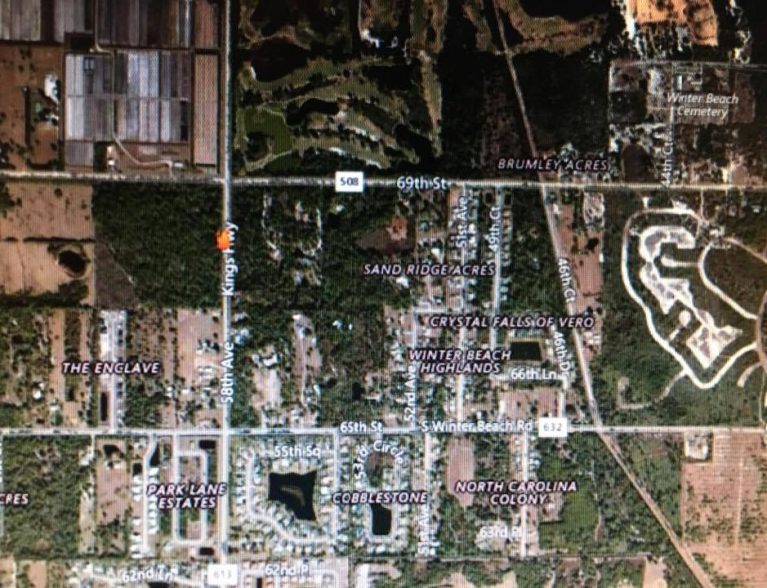 VERO BEACH — State and county firefighters on Wednesday returned to the scene of a brush fire that ignited possibly because of fireworks, a Florida Forest Service official said.
Forest Service firefighters responded to the fire shortly before 10 p.m. Tuesday near 69th Street and Kings Highway, west of U.S. 1, Forest Service spokeswoman Melissa Yunas said. Firefighters monitored the area for hot spots Wednesday and will return to the scene everyday this week. 
The fire charred two acres and was contained about 11:30 p.m. Tuesday night, Yunas said.
Firefighters battled through the thick vegetation and used a bulldozer to put a containment line around the fire, Yunas said. 
No homes or structures were threatened from the fire, Yunas said. Firefighters think fireworks may have caused the fire, but no evidence was found at the scene.
This is the first fire caused by fireworks that Forest Service firefighters battled within the past five years in Indian River County, Yunas said.