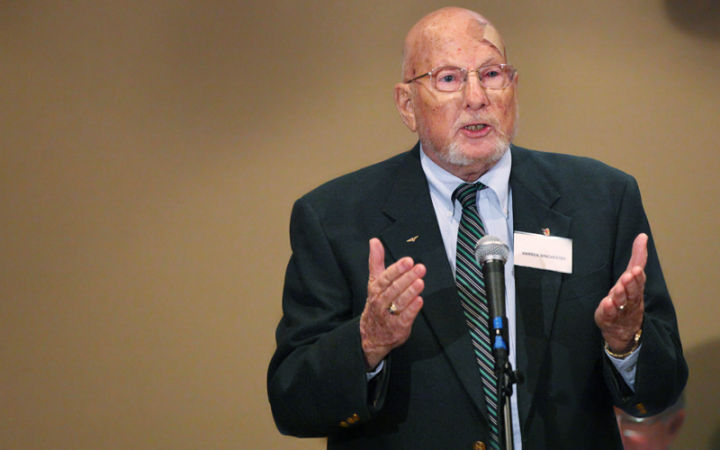 VERO BEACH — With family nearby, former Vero Beach Mayor Warren Winchester passed away last Saturday evening at Indian River Medical Center following an extended illness.
"Warren loved Vero Beach," his wife, Charlotte Winchester said from her home Monday. She and Warren were married 56 years and have four grown children and two grandchildren.
"Every one of us will miss him," she said.
The Winchesters have lived in Vero Beach for three decades, coming here "purposely," Charlotte Winchester said.
"Warren loved Vero Beach," she said, adding it was where they had lived the longest. "Vero Beach is home and Trinity Church is our church home."
Winchester was a Canon at the church, his wife said, adding that it was quite an experience to have gone through.
He served 26 years in the U.S. Navy, starting in North Carolina.
Winchester was involved in the City of Vero Beach – having served two terms as a City Councilman and as a mayor. More recently, he served on the City's Finance Commission and attempted to run again for City Council last fall.
"He knew he didn't have the energy in him," his wife said, adding that it was a difficult decision he made to withdraw from the race due to health concerns. "Warren was never a person to give up."
The Winchester family is in the process of planning his funeral services, which will be held on April 26. A date and location have not yet been determined.