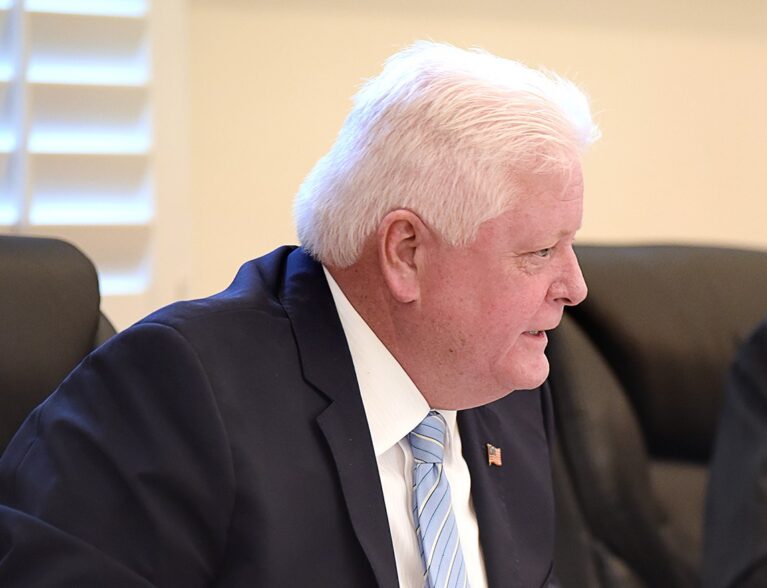 The newly sworn-in Indian River Shores Town Council has chosen Mayor Brian Foley and Vice Mayor Jesse "Sam" Carroll to lead the town into 2021.
Both elected to their first four-year terms in November 2018 Foley and Carroll were the only two incumbents remaining as all three of their colleagues — Mayor Tom Slater, Vice Mayor Bob Auwaerter and Councilwoman Deb Peniston — did not seek re-election. 
Replacing the outgoing members are Councilman Christian Hendricks, Councilman John McCord and Councilwoman Mary Alice Smith, who took their seats, briefed on Florida's Sunshine laws and assigned various committee memberships and tasks. McCord, a retired energy executive, will take over the role as the town's representative on the Vero Beach Utilities Committee, a board formerly chaired by Auwaerter. 
Smith, Hendricks and McCord won their council seats by acclamation in September without an election as only three people applied for three open seats.
Mayor Foley is a 36-year attorney licensed to practice in three states. He has owned property in the Shores for 14 years and made the town his permanent home six years ago. In his two years on the council, Foley has shown himself to always be well prepared and has become a valued resource to his colleagues, especially when legal or contractual matters come before the council. 
Prior to last Thursday's meeting, Slater speculated that Foley would be the next mayor after Slater turned in his gavel. "I think Brian would do a terrific job," he said.
Vice Mayor Carroll, who has owned property in the Shores for 24 years and made the town his permanent home in 2018, retired from four decades with Morgan Stanley where he worked as an investment representative. Carroll, along with Auwaerter, helped bolster the financial expertise on the council at a time when two of the town's budget hawks — former vice mayor Mike Ochsner and former councilman Dick Haverland — were ending their tenure. 
The first big item on the new council's plate is a pending breach of contract lawsuit filed against the City of Vero Beach regarding rates charged by Vero's water-sewer utility for reuse irrigation water.