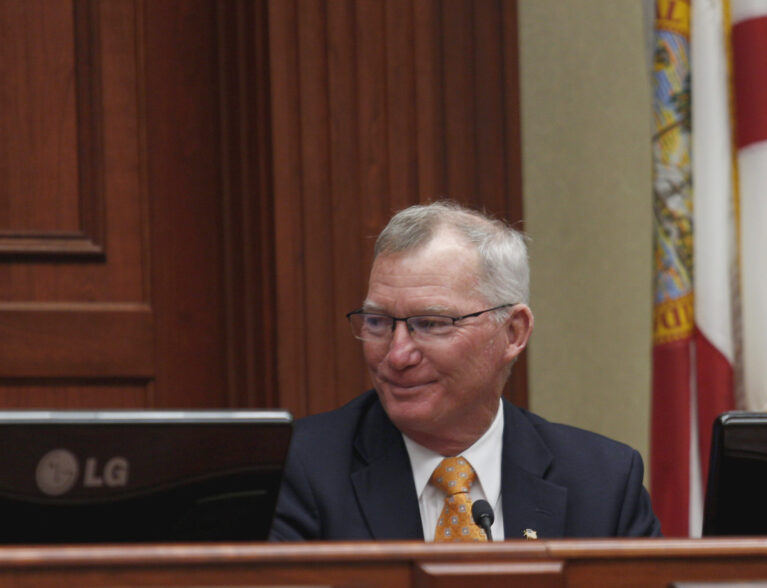 VERO BEACH — The Vero Beach City Council made a sentimental choice for mayor on Monday, selecting Tony Young to usher in the next century 100 years after his grandfather became the municipality's first mayor.
Councilwoman Laura Moss — who was chosen Monday by the council as the new vice mayor — nominated Young, who most recently served as second in command. Moss's nomination of Young was supported by Young and newly elected Councilman Rey Neville. The nostalgic choice comes roughly eight months after the council snubbed Young at the start of the city's centennial calendar year, instead overwhelmingly electing Val Zudans, who did not seek re-election this year.
The moment was emotional for Young, he said, adding he was hopeful before the decision that he would be chosen as mayor.
"How can I not desire to be mayor 100 years after my grandfather? If I said 'no,' I'd be lying," Young said. "I still have goosebumps."
The city's mayoral seat is largely ceremonial, but carries the power to control the tone and timing of council meetings. The choice of mayor also is significant because, usually, the mayoral pick signals the general direction the council intends to take. Young's election is one that honors Vero Beach's rich history and heritage. 
"This is a place where I can bring my grandchildren and let them see what their great-grandfather did," Young said. "I'm very honored and for me, it's an opportunity for all of us to work together to keep what we love and that's what the centennial is about."
Young, a veteran who served 30 years in the U.S. Army, has often been the voice of reason on the board, advocating for transparency in the redevelopment of Centennial Place and pushing for public input on Zudans's controversial proposal earlier this year to close the financially struggling pool at Leisure Square — a move Young fiercely opposed. After massive public backlash, the council ultimately voted to keep the pool open for at least another year.
During his eight months as mayor, Zudans, a staunch conservative, garnered negative national headlines most recently after he steered the city into the cross hairs of the national gun debate after penning a letter aimed at San Francisco leaders, blasting their decision earlier this year to label the National Rifle Association a terror organization. Zudans' letter ignited a social media debate on the issue and became the target of a San Francisco Examiner columnist who scoffed at Zudans' words to the city. 
Newly elected Councilman Joe Graves and Neville — who are both barrier island residents — were also sworn in on Monday. They replace Zudans and Harry Howle, who did not seek re-election.
"It's just a pleasure to be among this group," said Neville, a retired Air Force colonel and former executive at a plastic manufacturer in St. Louis. "I will do my best to serve this city to the best of my ability and thank you all for having your support in me."
Graves, a well-known local attorney, echoed Neville's sentiment.
"Couldn't say it any better," Graves said. "Thank you for your support."