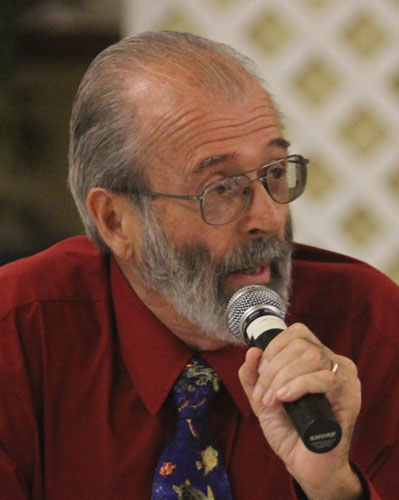 Name: Brian Heady
Age: 64
Party: Republican
Contact Info: brianheady@msn.com, 772-696-4242
How long living in Indian River County: over 20 years
Place of Birth: Poughkeepsie, NY
Occupation: Semi-retired
Family: Wife, children, grandchild
---
Please list Civic and Volunteer Leadership Experience including title & position and Organization including dates and locations.
Vero Beach City Council – 2009 – 2011
Building Goodness -Team Leader International trips to Haiti 2009 – present
Veteran's Council Indian River Council 2006 – present
Department Veterans' Affairs – volunteer- 2006 – present
Creative Playground – Vero Beach
Heritage Center – Vero Beach
Habitat for Humanity – Indian River County
Taxpayers Association – Indian River County
What issues motivated you to run for this office and what do you hope to accomplish during your term?
Issues that motivated: overspending and inappropriate use of tax dollars.
Hope to accomplish: reverse the trend of out of control government spending.
What makes you qualified to run for this position?
Active involvement in local government for over 20 years gives me the historical knowledge needed, and my years on City Council gives me experience which is helpful.
What is your position on the potential sale of the City of Vero Beach's electric utility to Florida Power and Light? What, if anything, could or should the Board of County Commissioners do to influence the process one way or the other? What should the commission do for those electric customers who live outside the city in the unincorporated portion of the county?
I am in favor of sale and I was one of the City Council members who invited FPL to give us and offer to buy the electric utility.
We are paying 25% more than we would pay if connected to FPL. County Commissioners should be taking an active role helping the city do what is necessary to provide the least expensive electric service to their constituents.
All electric utility customers are county residents. As a City Council member I ended the practice of charging the county residents more than city residents.
With unemployment at about 10 percent, what do you believe is the County Commission's role in bringing more jobs to Indian River County? Do you support tax abatements and jobs grants to attract new businesses and encourage expansion of existing businesses?
I do not support tax dollars being transferred to the private sector. Certain tax abatement plans do not increase the tax burden on others or give unfair advantage to one over another which I would favor. I would not support any plan which gives a new business any unfair advantage over existing businesses. Low tax rates, low utility cost, and approachable easy to work with governing authorities could combine with the natural resources and excellent weather we enjoy which help in attracting new and keeping existing businesses.