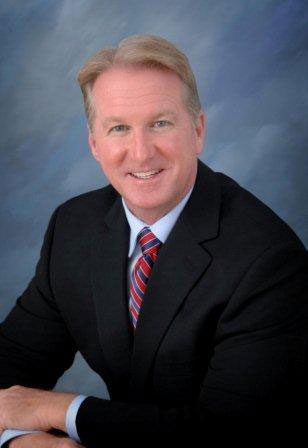 Name: Thomas Dehn
Age: 53
Party: Republican
Contact Info: dehn2012@gmail.com
How long living in Indian River County: 3 years
Place of Birth: Baltimore, MD
Occupation: Chief Appraiser/Compliance Administrator
Family: Married with two teenage children
---
Please list Civic and Volunteer Leadership Experience including title & position and Organization including dates and locations.
Active Parish member at Holy Cross Catholic Church/2009 – present
Catholic Church Catechist for six years from 2003 through 2009    5th grade class 2003 – 2006/St Peter Catholic Church Deland, FL   7th grade class 2006 – 2009/St Ann Catholic Church Debary, FL
St Bonaventure Catholic Church – Davie, Florida
Member/Men's Emmaus III – October/2000
Coach/Assistant Coach – Multiple Youth Sports 2001 – 2008
Upward Basketball, Track/Field, Baseball, Softball, Soccer
Middle School Chaperone – Multiple Events/Schools
Trinity Christian, Gifford Middle, Storm Grove Middle
High School Chaperone – Multiple Events
Charter High School
National Multiple Sclerosis Society
Fund Raiser/MS150 Mile Bike Ride
Six Year Participant/Rider 1995 – 2001
What issues motivated you to run for this office and what do you hope to accomplish during your term?
I'm a proponent of term limits and believe lifelong politicians reach a point in their careers where their ideas wane and their participation becomes complacent. The United States affords us freedoms as a direct result of a democratic process; the same democratic process that has been absent in this particular office for sixteen years. Every community is entitled to a choice at every level of government leadership, absent this choice an incumbent by default carries on with his/her role as usual; often leading to outdated or stale ideas and rote levels of leadership lacking motivation for improvement. More importantly it allows an incumbent to perform term after term without a barometer for community acceptance, as the checks and balances through the formal process of competition are void in the absence of a contender.
Why do you feel qualified for this position?
My parents were in real estate in South Florida during the early 1960's through 2004. I am a second generation Florida real estate professional. I have a skill set which is a model match for the office I seek. I graduated from Florida State University with an undergraduate degree in business administration and a double major in real estate/pre-law; I also earned my MBA in business administration from Stetson University. I have been appraising real estate in Florida for thirty years; I also have corporate managerial experience overseeing a valuations team that included footprint coverage in excess of 35 Florida counties, inclusive of Indian River County. I have expert witness experience and have served as a special magistrate for Broward County's valuation adjustment board. I am a low risk candidate that would transition smoothly should the community choose me for this position.
What, if any, changes would you make to how the Property Appraiser's Office would be run and operated?
I would initially concentrate on structure, introducing a quarterly performance evaluation on the staff to ensure they are meeting expectations. Expectations would be very clear and shortfalls in performance would be met with coaching, so they may ultimately reach expectations. I am fiscally conservative and would immediately focus on staff reduction at the senior management level, in an effort to reduce salary demands by $250,000; additionally, I have committed to reducing my personal salary by 15 percent during my first year of service. I would not be wasteful of tax payers' dollars by bringing staff members along on expensive out of state conferences; in fact, I would limit staff conferences only within the State of Florida. I would work on attaining an office environment that would instill confidence and a sense of security, free of the hazards of politics. I would encourage staff to be ambitious and enroll in educational opportunities that would provide lift in staff performance. Ideally I would personally like to be involved with two Republican Committee Clubs in an effort to stay informed regarding community issues that may have an impact on property values.