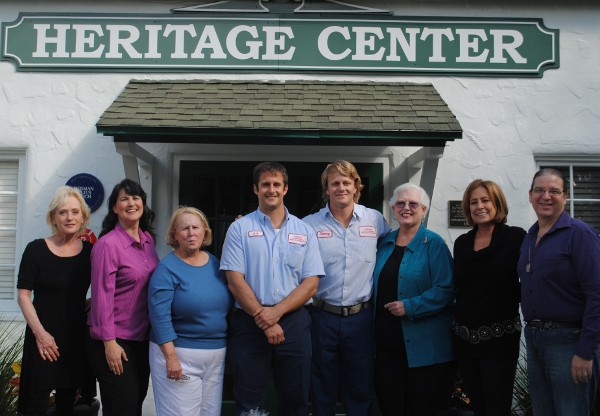 VERO BEACH – New this year at the day-long Hibiscus Festival on Saturday, April 16, is an inaugural Chinese Auction, offering affordable goods and services in a fun way.  Sponsored by Barker Air-Conditioning, the Auction will be held at the Heritage Center from 12:30 to 2:30 p.m. Festival day.  Entrance fee will be a minimal $2 per person, and each entrant will receive back $3 worth of tickets to be used for bidding on items. Light snacks will be included in the ticket price and a cash bar will be available.
A Chinese Auction is a combination of a raffle and a silent auction.  The difference is that in a raffle with multiple prizes, there is one "hat" from which names are drawn, but in a Chinese Auction each item has its own "hat." This allows ticket buyers to choose which prize they are interested in winning.
Bidders purchase tickets which are chances to win items. Bidders may buy as many tickets as they like, and bid them on any item(s) they want by placing one or more ticket in the "hat" beside the item(s) they are trying to win. At the conclusion of bidding, one winning ticket is drawn from the "hat" beside each item.
Gundula Hargraves, auction chairman and Jody Swiss, vice-chair, are equally enthused over the auction.  "This is such a fun project to work on for the Festival," said Hargraves. "And, we are beginning to attract a great amount of interest from area businesses."
Jody Swiss agreed, saying, "This is the perfect way for businesses to participate with a donation.  There is no money out of their pockets, and in turn, they will receive a great deal of awareness and the hopes of attracting new customers to their front door."
Committee members include Alice Conkey, Alice Gaskill and Robin Votaw.  Canvassing for auction items is currently being done.
For more information or to donate a product or service, call Robin Votaw at772-770-2263, email VBHeritage@bellsouth.net, or visit www.HibiscusFestival.org.