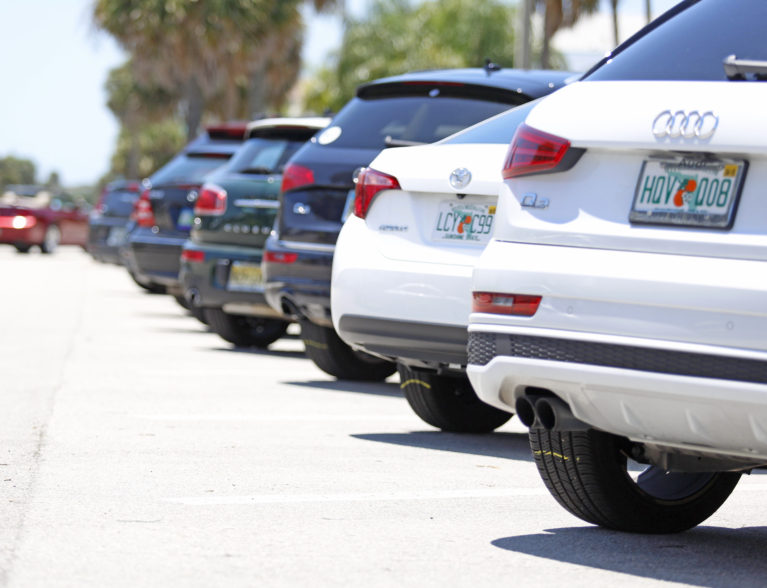 When a shop shutters downtown, the real estate is swiftly snatched from the market and reopened by a new merchant, according to downtown business owners and experts who monitor growth in the area.
A case in point: In recent weeks, Jetson closed up shop at the corner of 14th Avenue and 20th Street to move to a larger location downtown. Before the dust settled from the appliance store's move, Michael Glatz, business manager and savory chef for the now closed original Patisserie Vero Beach, was already eyeing the storefront for a new business venture. He hopes to convert the space by the beginning of next year into a coffee shop called Coffee House 1420 that specializes in exotic coffees from countries such as Ethiopia, Kenya and Costa Rica.
Business operators swooping in when shops or restaurants occasionally close is the norm downtown, said Glatz, downtown business owners and individuals who frequent the district's art galleries, restaurants and retailers.
"A lot of stuff stays, which is really great . . . it shows there are people who believe in the community," Glatz said, adding it's unusual to see a space like the former Jetson vacated.
Experts echo Glatz's perception, saying that downtown business turn–over is moderate, which shows the commercial district is the place where businesses want to plant permanent roots.
"The businesses . . . have people who are coming down here specifically to visit those businesses and, obviously, that's a good thing – they're not leaving," said Sue Gromis, executive director of Main Street Vero Beach, an organization dedicated to revitalizing downtown that monitors the addition of new businesses.
Seven new businesses opened downtown between April 1 and June 30, according to Main Street Vero Beach data. They include two psychiatrists, a valet company, Sun Market Sauce Co., The Market, The Edgewood Eatery and Vero Prime – a Mexican restaurant converted into a steakhouse by the same owners.
Since Main Street began keeping records in 2003, 81 new businesses have opened, 17 businesses have closed, 10 relocated out of downtown and 11 relocated within the downtown commercial district.
An analysis of new business licenses in the city performed by Vero Beach 32963 shows 56 businesses such as art galleries, restaurants, cafes, salons and retail shops have opened downtown during the past five years.
The area is doing so well that potential parking problems have arisen, prompting the city of Vero Beach to launch a downtown parking analysis to determine if existing parking rules and requirements are the cause of a suspected shortage of spaces.
City staffers – who plan to wrap up the study this fall – will count parking spaces and determine if there's enough inventory to handle redevelopment of additional storefronts, city officials said. Staff will also tally how many new businesses have opened since 1992, when the city reduced parking space requirements to attract businesses downtown.
Maria Sparsis, who owns Tea and Chi – a nearly 16-year-old tea house that brews a large selection of teas, including rare blends – on 14th Avenue can attest to the vitality of downtown and the parking problem it's created.
"Parking is always an issue downtown," Sparsis said. "It actually makes me happy when there's no parking spots, because that means there's people around."