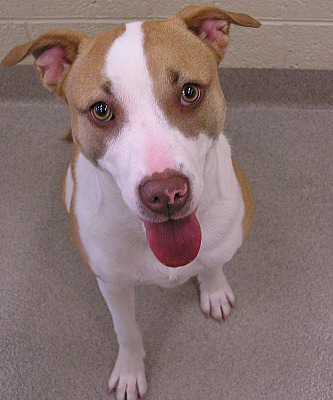 The Humane Society of Vero Beach and Indian River County is excited to announce that we've expanded the "Meet Your Match" (MYM) program to include shelter canines.
If you're unfamiliar with MYM, it's a wonderful, multifaceted program that helps us to assess the personality of dogs and cats in our shelter. Is one animal more outgoing or confident than another? MYM helps us to make those determinations using set criteria. Dogs and cats both have nine personality categories (known as canine-alities and feline-alities), and each has a clever, descriptive name such as "Party Animal," "Private Investigator," "Teacher's Pet," or "Free Spirit."
Equally important, MYM has a survey component that helps us to determine which kind of animal companion adopters are seeking. If you enjoy solitude and your home is orderly and neat then perhaps you'd be happier choosing a dog assessed with the "Couch Potato" canine-ality than a dog who's deemed a "Go-Getter."
It may seem like a bit of a process, but it's a process that works.
Developed by the American Society for the Prevention of Cruelty to Animals (ASPCA), the MYM program has been used by animal shelters across the nation. Those shelters are reporting increased adoptions, greater adopter satisfaction and fewer animal returns. We've had the program in place for our cats since last fall and expanded the program to include dogs on March 1.
In the past, most prospective adopters would come to our shelter and choose an animal based on appearance. Perhaps the animal was a particular breed, or maybe the animal reminded our visitor of a pet they'd had as a child. But MYM asks for a shift in thought to take place. The program requests that prospective adopters consider realistic expectations rather than adopt an animal based on either his or her appearance or preconceived ideas about certain breeds.
We're really excited about the "Meet Your Match" program. If you are seeking to adopt an animal companion, we think you'll be pleased too. If you'd like more information, please call our adoption desk at (772) 388-3331 ext. 10 or visit our website at www.hsvb.org.