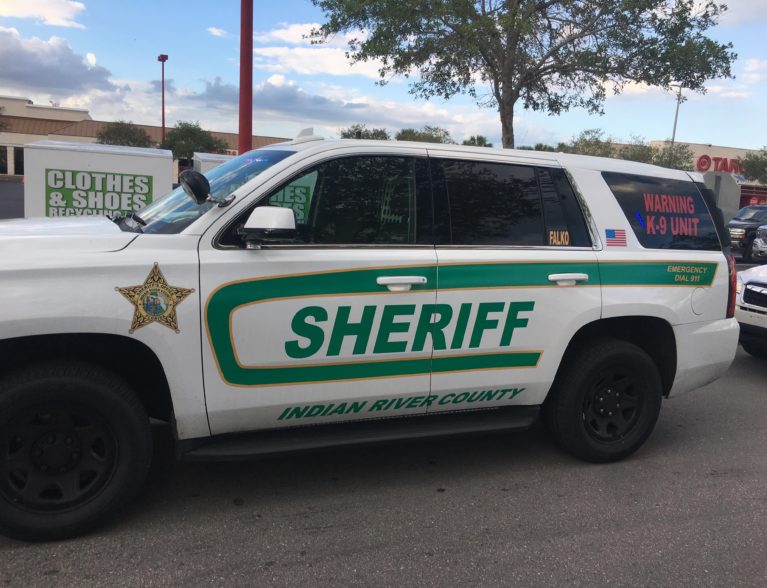 INDIAN RIVER COUNTY — A suspicious device found in a parking lot that caused several stores to be evacuated and prompted the response of the bomb squad turned out to be a geocaching container, used for treasure hunts, officials said.
"It's unusual because (geocaching containers) are not usually found in a parking lot," St. Lucie County sheriff's captain and Bomb Team Commander Chris Cicio said. Cicio said the items are usually found in the woods, nature trails and parks.
Indian River County sheriff's spokesman Maj. Eric Flowers said the device was left intentionally to appear as a potential explosive item. Deputies continue to investigate and review store surveillance footage to determine if the incident was a hoax.
A person flagged down Indian River County deputies after spotting the device about 5 p.m. Wednesday in the Bealls parking lot in the 5800 block of 20th Street, near Target and Office Depot. The item was initially reported as a box with what appeared to be wires sticking out along with a CO 2 canister, Cicio said.
The item was found on the concrete post at the bottom of a light pole, Flowers said. Deputies called in the St. Lucie County bomb unit, which used a drone, unmanned robot and a bomb technician in a bomb suit to inspect the device.
"Officers are not allowed to inspect (potentially explosive) items closely because of obvious dangers," Cicio said. "The officers did what they were trained to do."
After a two-hour long evacuation of nearby stores, officials found the 'canister' was actually a metal pill bottle and the 'wires' were decorations.  Inside the bottle, officials found a geocaching log in sheet, Cicio said.
Geocaching is an outdoor activity where individuals use GPS devices and other navigational sources to hide and find containers, or caches, at specific locations. The cache items usually contain logbooks, pens or pencils for the participants to sign.
After finding the cache, participants can trade items. There were no items found inside the box in the parking lot, Cicio said.
The bomb squad determined the device was non-explosive about 7 p.m., Flowers said. The evacuation was lifted, allowing dozens of workers and others to return to the stores, as the bomb unit recovered the item.
The item has been turned over to the Indian River County Sheriff's Office, Cicio said.