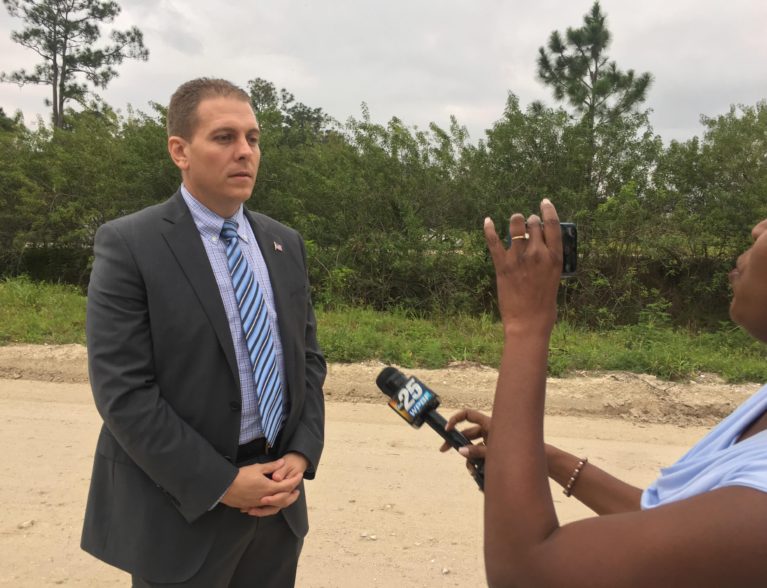 INDIAN RIVER COUNTY — A student pilot died Tuesday in a plane crash in a wooded area in north county, fire rescue and sheriff's officials said.
This is the second plane crash to happen in the county this year. The first crash, which happened in February near the Indian River County Jail, was not fatal.
In the more recent wreck, deputies received a call from the Patrick Air Force Base about 11:30 a.m. Tuesday. The base lost contact with a small Piper Warrior 3 plane that went off the radar when it reached Vero Lake Estates, said sheriff's spokesman Maj. Eric Flowers and Indian River County Fire Rescue Battalion Chief Kyle Kofke.
Sheriff's helicopters and the base's radar equipment tracked the damaged plane about two miles into the woods near the 7700 block of 90th Avenue, said Flowers and Kofke. The helicopter guided sheriff's ground units to the wreckage, Flowers said.
"There was about 200 yards of debris," Flowers said. The crash did not cause an explosion, Flowers said.
*Click the audio icon in the lower right hand corner for sound. 
Indian River County sheriff's spokesman Maj. Eric Flowers talks about deadly plane crash that happened about 11:30 a.m. Tuesday in a wooded area near 77th Street and 90th Avenue. The pilot, who was the only person aboard the aircraft, was pronounced dead at the scene. #VeroNews

Posted by Nick Samuel on Tuesday, March 5, 2019
The pilot – who was the only person aboard – was pronounced dead at the scene, Kofke said. The pilot was a student at the FlightSafety Academy, located at the Vero Beach Regional Airport.
The school is operated by FlightSafety International. The company's vice president of communications, Steve Phillips, said the pilot was conducting a training flight at the time of the crash.
"We have reached out to the student's family to express our condolences," Phillips said. "Anything they need, we're here to help them."
The plane, which took off from the Vero Beach airport, was scheduled to return to the airport, but never showed up, Kofke said. The air force base received a warning about an overdue aircraft when the plane did not return.
The Florida Division of Forestry bulldozers plowed a trail into the woods to help fire rescue crews reach the plane. The Federal Aviation Administration and the National Transportation Safety Board will be investigating the cause of the crash.
Flowers said emergency service officials will be at the wreckage site for the next several hours. The debris from the crash will be removed from the area sometime Wednesday.
No further details were immediately available.