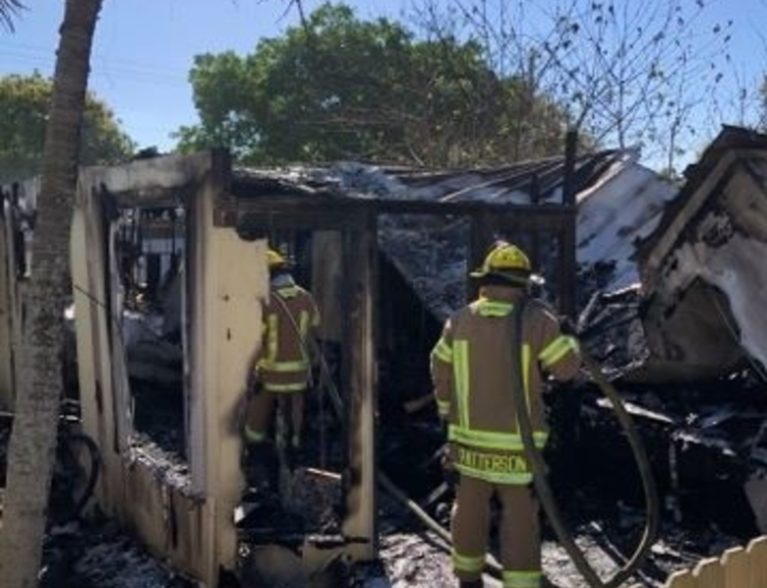 Photo provided by Indian River County Fire Rescue
VERO BEACH — A couple and a dog were displaced from their home after an early morning fire that left the residence uninhabitable, fire rescue crews said.
Firefighters were called to the mobile home at 6:11 a.m. Wednesday in the 1200 block of 24th Street, Vero Beach, Indian River County Fire Rescue Battalion Chief Kyle Kofke said. There were several people screaming in the streets near the fully engulfed home, an Indian River County sheriff's report shows.
The man, woman and dog escaped without injury. Firefighters extinguished the blaze about 6:45 a.m., Kofke said.
The home sustained heavy fire and smoke damage, causing the residence to be a "total loss," Kofke said. Red Cross South Florida Region was called to help the couple.
No other homes were threatened from the flames, Kofke said. The state fire marshal will investigate what sparked the blaze.