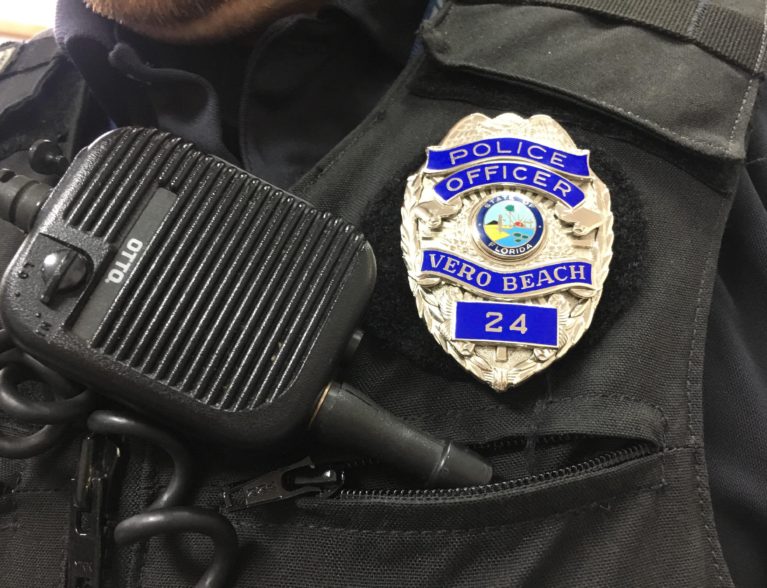 VERO BEACH —  A brick of cocaine that washed ashore at a beach Friday was discovered by a boy and his father, prompting officers to arrive at the scene, police and lifeguard officials said.
Vero Beach Police Lieutenant Matt Harrelson said the kilo of cocaine would have a street value of about $35,000. The incident happened at a time when the beach was packed with hundreds of patrons, Vero Beach Lifeguard Association President Erik Toomsoo said.
The boy and his father found the cocaine – which was tightly wrapped in plastic – about noon Friday at Humiston Beach Park, south of Beachland Boulevard, Toomsoo said. The two brought the package to a lifeguard stationed at a tower.
Lifeguards then called police. Officers arrived and tested the substance, which came back positive for cocaine, Harrelson said. Harrelson said officers brought the package to the police station and called the U.S. Customs and Border Protection to pick up the narcotics.
"Customs will look at the markings or writings on it, find out where it came from, where it was going and investigate," Harrelson said.
Harrelson could not speculate on how the brick of cocaine ended up washing up on a local beach. Harrelson did say that drug cartels use various methods of transportation, including boats and planes, to deliver the drugs.
Toomsoo, who has worked as a lifeguard for 10 years, said this is the first incident he has seen where drugs have washed ashore in Vero Beach. Anyone who sees drug packages on the beach should not touch them, according to Harrelson.
"Some of those (items) can be (covered) with fentanyl or other substances," Harrelson said.
Instead, residents should alert a nearby lifeguard. Those who are not at guarded beaches should call 911.