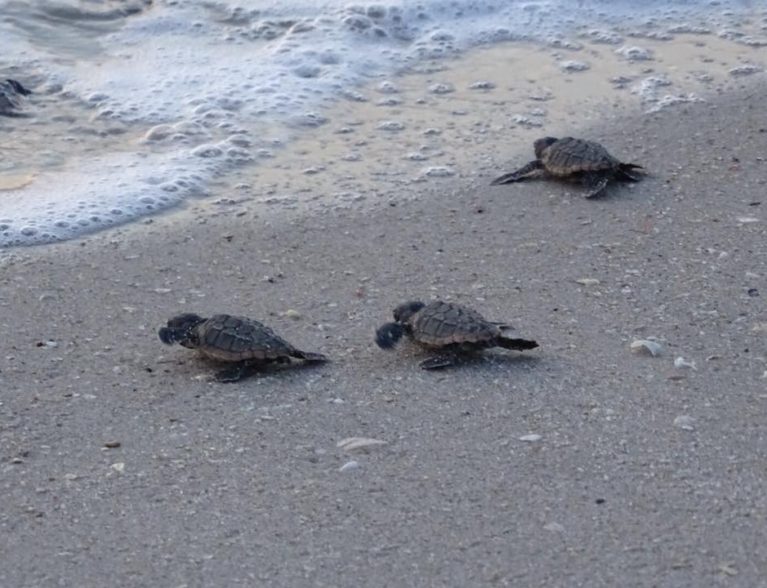 Photo by Dan Alexander
Vero Beach oceanfront residents and business owners attended a free workshop from 1 p.m. to 4:30 p.m. last Friday on sea turtle conservation through turtle-friendly lighting.
The workshop was held at the Intergenerational Recreation Center, 1590 9th St. S.W., Vero Beach.  Pre-registration was not required, and a free lunch was served.
Attendees learned about city and county 'dark beach' ordinances aimed at protecting nesting sea turtles and their hatchlings, and the code enforcement protocols for enforcing those laws.  They also heard from local lighting experts about turtle-friendly installations and retrofits, and lighting distributors displayed their products.
Sea turtle nesting season runs from May 1 through Oct. 31.
The workshop was co-sponsored by Indian River County, Sea Turtle Conservancy, and Coastal Connections.  Lunch was provided by LED Capstone.