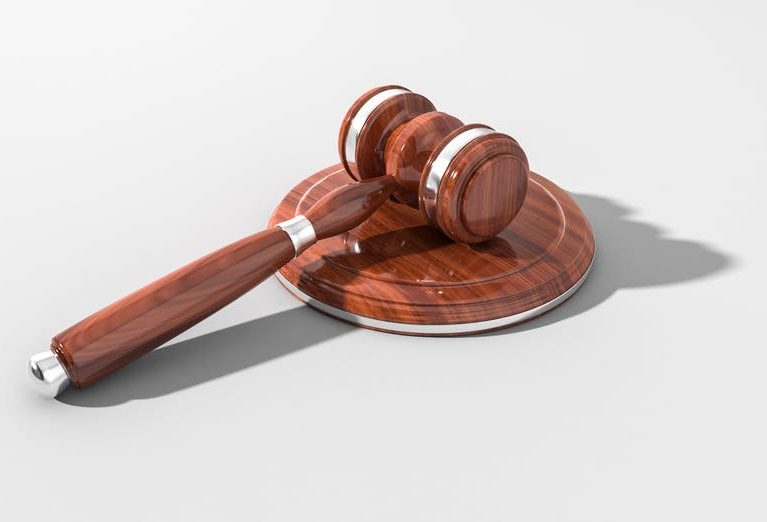 George Heaton, 75, developer of the Vero Beach Hotel & Spa, was sentenced to six months in prison on Tuesday, after admitting that he had lied to banks in order obtain loans that allowed him to finish construction of the oceanfront hotel and condominium.
U.S. District Judge Robin Rosenberg handed down the prison sentence despite pleas from Heaton's attorneys, who were proposing probation and expressed concerns about their client's health. Rosenberg was also presented with more than 60 letters of support for Heaton – but the judge insisted the crime warranted prison time.
Heaton was also ordered to pay $263,000 in restitution, an amount his attorneys said had already been paid. Under federal guidelines, Heaton could have received up to 3 ½ years in prison.
Vero Beach real estate attorney Eric Granitur, 60, was also sentenced to one year and one day to prison for his involvement in the scheme with Heaton. A federal jury convicted Granitur of two counts of bank fraud and one count of conspiracy.
Stephanie McKenzie, 46, of Melbourne, was sentenced to four months in prison and three years of supervised release. McKenzie also pleaded guilty to conspiracy to commit bank fraud.
According to prosecutors, Granitur and Heaton lied to two banks in 2008 and 2009 about incentives given to McKenzie, a condo buyer. The incentives included cash rebates and seller-provided down payments.
Heaton in January entered a plea deal to a single felony charge of conspiracy to make false statements to a federally insured institution. That allowed him to escape more serious charges, punishable by up to 30 years in prison, for his role in a complex scheme where he deceived banks about the sale of condo units at the Vero Beach Hotel to obtain the money he needed to finish construction.
During the real estate slowdown a decade ago, Heaton needed to show a certain number of condo sales in order to get construction financing released for the luxury hotel and condo property on Ocean Drive.
Federal prosecuters have said that Heaton secretly paid down payments and offered cash rebates and other incentives to buyers of condominium units, some of which sold for as much as $1 million. His actions made it difficult for lenders to judge the financial ability of buyers to repay their mortgages.
His scheme worked for a while – Orion Bank, now Iberia Bank approved a $23 million construction loan after Heaton falsely assured them that the purchase contracts were  "bona fide third-party transactions."
Three sentenced in Vero condo mortgage fraud scheme
By Nick Samuel
Originally published Aug. 28, 8:31 p.m.
INDIAN RIVER COUNTY — Three men were sentenced to prison Tuesday in a scheme that involved lying to lenders about the sale of luxury condos in Vero Beach, federal prosecutors said.
Federal investigators said Vero attorney Eric Granitur, hotel developer George Heaton and buyer Stephen McKenzie conspired to lure prospective buyers to the condo units at the Vero Beach Hotel & Spa. Investigators said the men lied to bankers about incentive programs, including cash-to-close rebates.
Court records show that banks lost about $3.3 million after providing more than $20 million in mortgage funds.
Two of the three men were ordered to pay a total of $290,000, authorities said. The men were sentenced by U.S. District Judge Robin L. Rosenberg.
Granitur, 60, was sentenced to 12 months and one day in prison, followed by five years of supervised release. Heaton, 75, of West Palm Beach, and McKenzie, 46, of Melbourne, both previously plead guilty to the allegations.
Heaton was sentenced to six months in prison, followed by three years of supervised release, federal authorities said. Heaton is a Palm Beach County-based real estate developer.
McKenzie was sentenced to four months in prison, followed by three years of supervised release.
In 2009, Granitur owned Live Oak Title, which conducted two real estate closings for the purchase of five condos at the Vero Beach Hotel & Spa, 3500 Ocean Drive, court records show. Heaton, the seller and developer of the property, paid several incentives to the buyer – McKenzie – to purchase the condos, authorities said.
Investigators said Heaton agreed to pay the "cash-to-close" amount that McKenzie was expected to bring to closing, and nearly $380,000 in additional cash after closing. Live Oak Title handled the closings for the sales of the units to McKenzie, authorities said.
Investigators said that on two occasions, Granitur intentionally lied on closing statements, and that he "failed to truthfully disclose seller credits and initiatives" to banks.
The statements also did not show that Heaton paid McKenzie's "cash-to-close."  The banks used the statements to approve the mortgages.
"The closing statement was required to accurately reflect, among other information, the sales price, the closing funds provided by the borrower and all of the seller's contributions," federal authorities said. "As an escrow agent, Granitur was responsible for receiving and holding in trust, in an escrow account, the mortgage loan proceeds from the financial institutions that financed the purchase of the condominium units, and he was responsible for disbursing those loan proceeds only after final approval by the financial institutions."