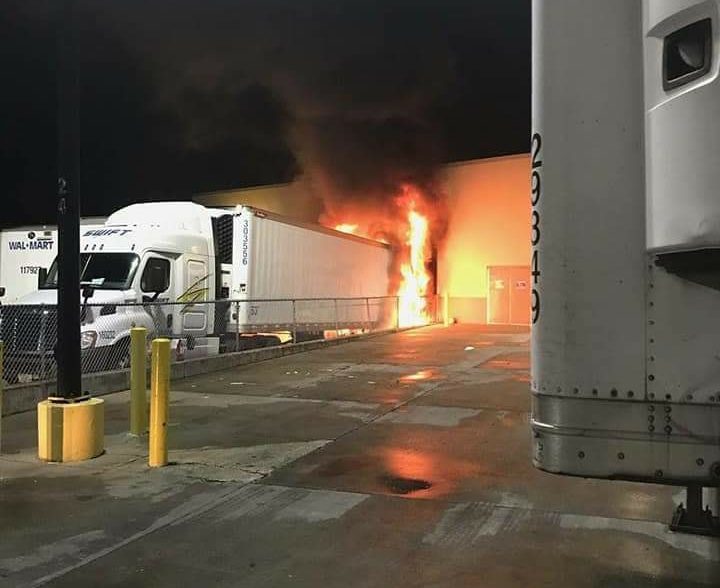 INDIAN RIVER COUNTY — An early morning fire inside a semi-trailer led to the evacuation of a Walmart store, an Indian River County Sheriff's Office official said.
The fire originated from a semi-trailer at a loading dock about 4:30 a.m. Thursday at the store, 5555 20th Street. The Walmart Supercenter is just west of Vero Beach.
Part of the trailer had caught on fire, said sheriff's spokesman Lt. Thom Raulen. The fire did not reach the inside of the store, Assistant Fire Rescue Chief Brian Burkeen said.
Fire Rescue crews extinguished the flames about 5 a.m. The fire left minor burn damage to the building's exterior by the dock; all produce inside the trailer was destroyed from the flames, Burkeen said.
The evacuation has since been lifted, according to store employees.
No injuries were reported and no other structures were threatened, Raulen said. The driver, who attempted to extinguish the flames before crews arrived, said the brakes overheated, which caused the fire, according to Burkeen.
Raulen said there are no initial signs of arson or other criminal activity. He said the State Fire Marshal will be taking over the case.
Photos by Mike Oleskewicz
This story will be updated.